Brew Guide: How to use our ARCA x-tract-brew ?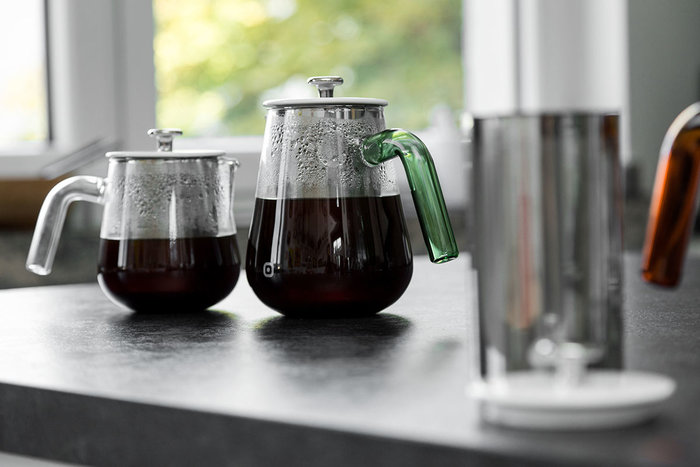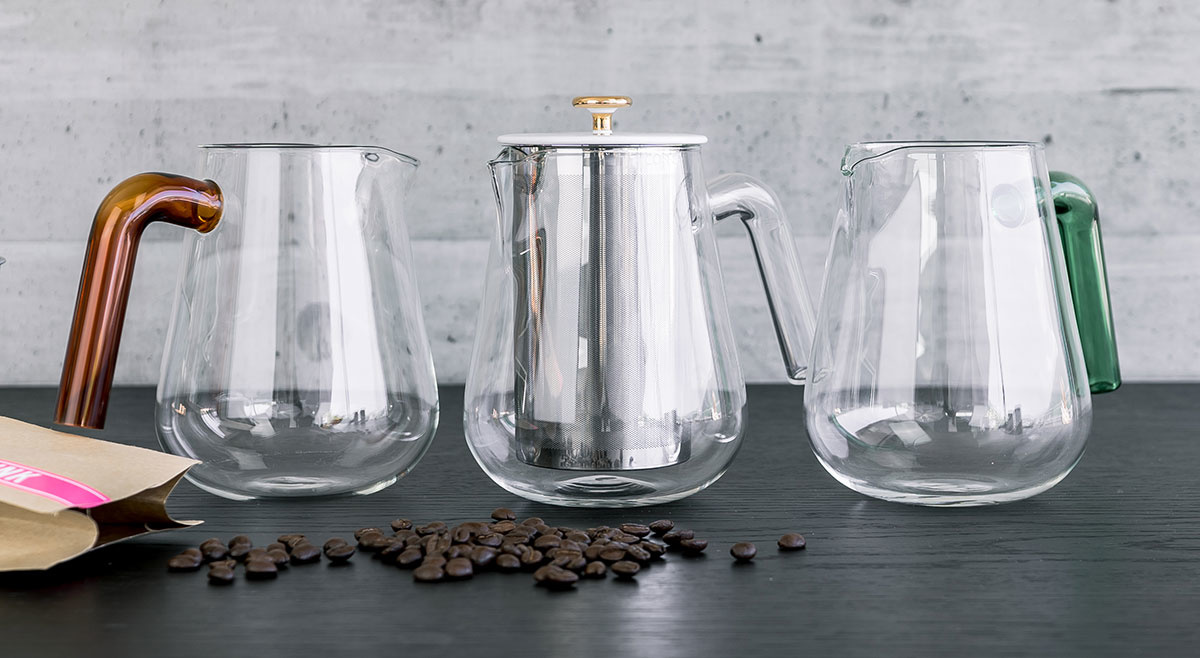 1. 
Coffee is a delicacy and the taste depends on freshness, the bean you choose and the roaster. Make sure you buy good coffee from a known source of growers and suppliers. It's no fun to drink coffee from farmers who are heavily exploited.
2. The roaster gets the most out of the coffee. There are some who tell a great story and others who are real masters. If you're lucky, you'll find a roaster who treats your coffee the way you like it and knows the suppliers too. For the X-TRACT-BREW process we recommend a dark roast, because the coffee is filtered without pressure, unlike espresso or pressed coffee. Of course you can use any type of coffee. Some supermarkets also offer good Fair Trade blends.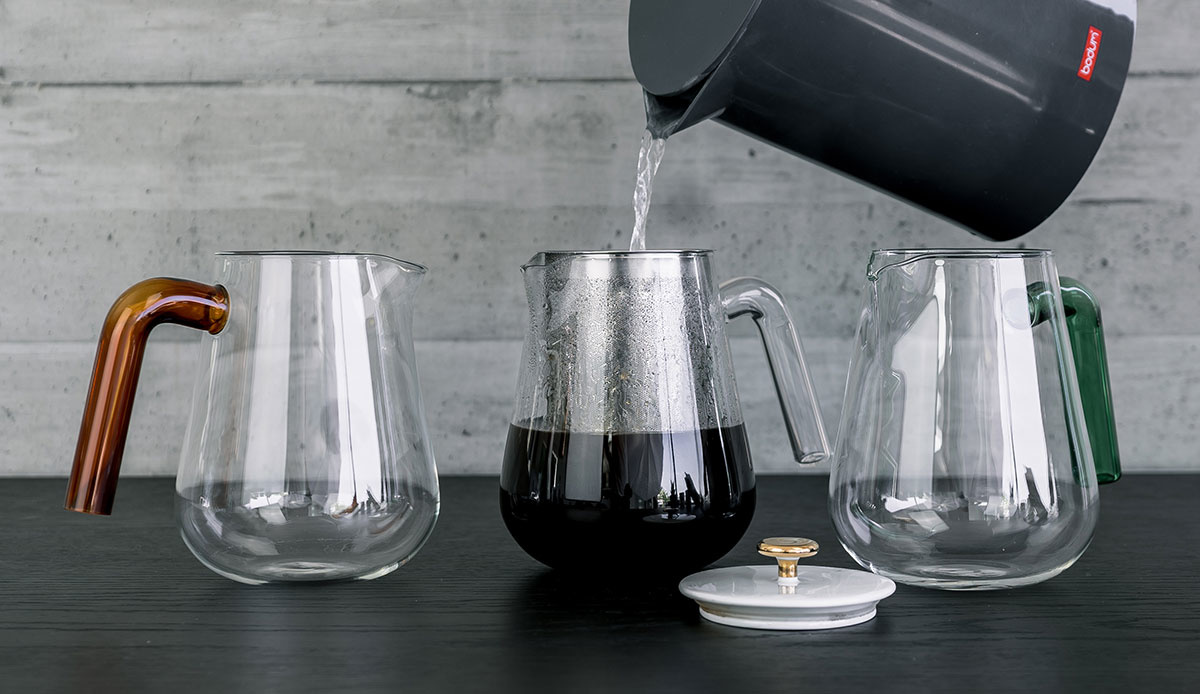 3
. We recommend grinding the coffee to a semi-fine grade at home or where you buy your coffee. The powder grade is especially important since it is about releasing as much taste from the coffee as possible. Experiment to see what suits your taste best.
4. Think about how you like your perfect cup of coffee. Maybe in the morning you prefer it slightly weaker than later in the day. As a rule of thumb you can try between 4-6g of ground coffee per cup (125ml). A heaped teaspoon is probably around 4g. So, if you start by using 6-8 teaspoons of coffee for a full jug (800ml), you can then experiment with more or less.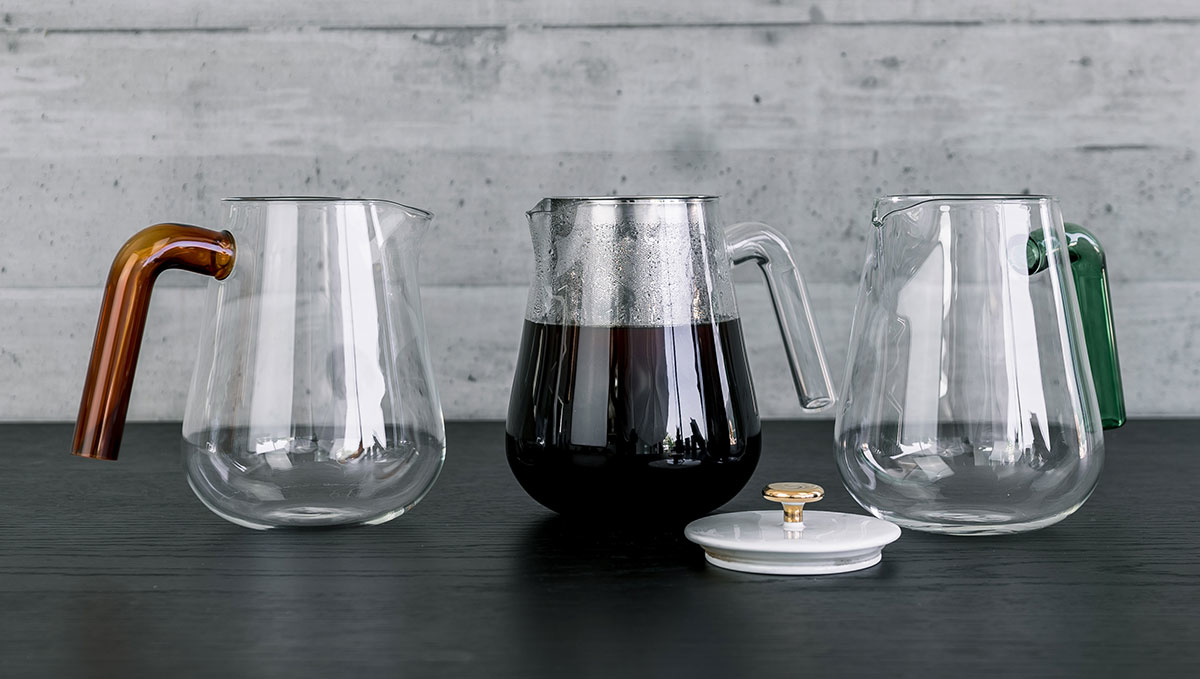 5. 
Bring fresh tap water to the boil, and as you pour the water it will reach a temperature of between 96° and 92°C before it hits the coffee powder, which is about right for the X-TRACT brewing method.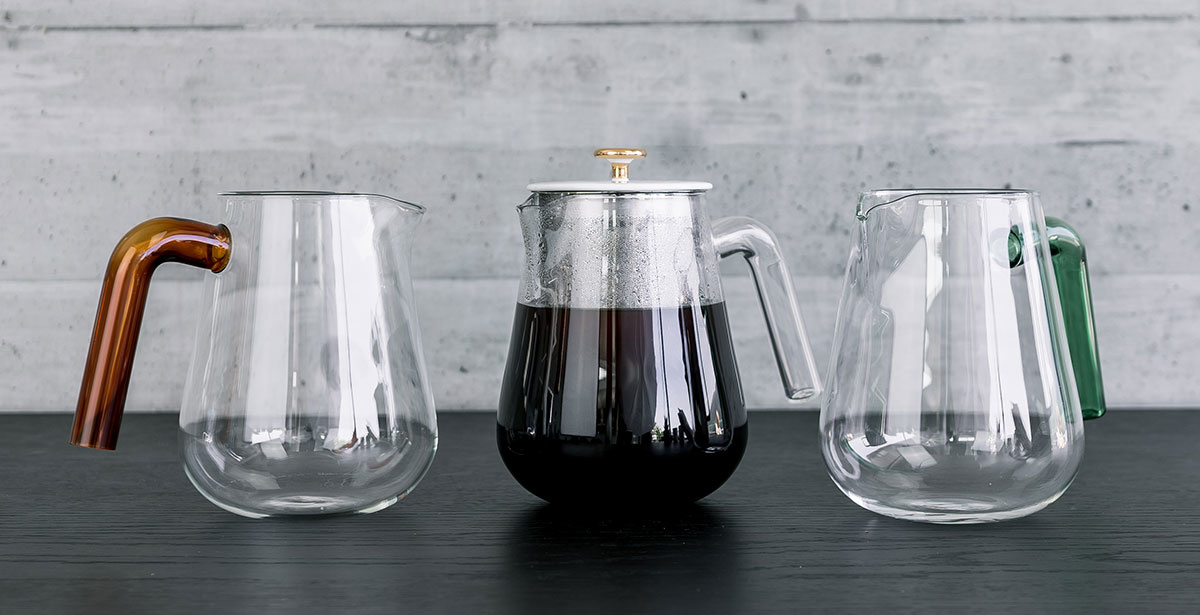 6. 
You can now stir the coffee in the filter gently and let it X-tract for about 4-5 minutes or more. Do not be afraid to keep the X-tract filter in the jug, as the coffee powder will not harm the taste of the coffee beverage however long you leave it in the jug.

7. Take care when the jug is full of hot coffee. Pour gently into your cup and enjoy!
8. To clean the filter, simply throw the used coffee grounds into the compost and rinse the remains under the tap. Once in a while, a proper hot cleaning in the dishwasher or by hand is necessary to wash the coffee oils out of the filter.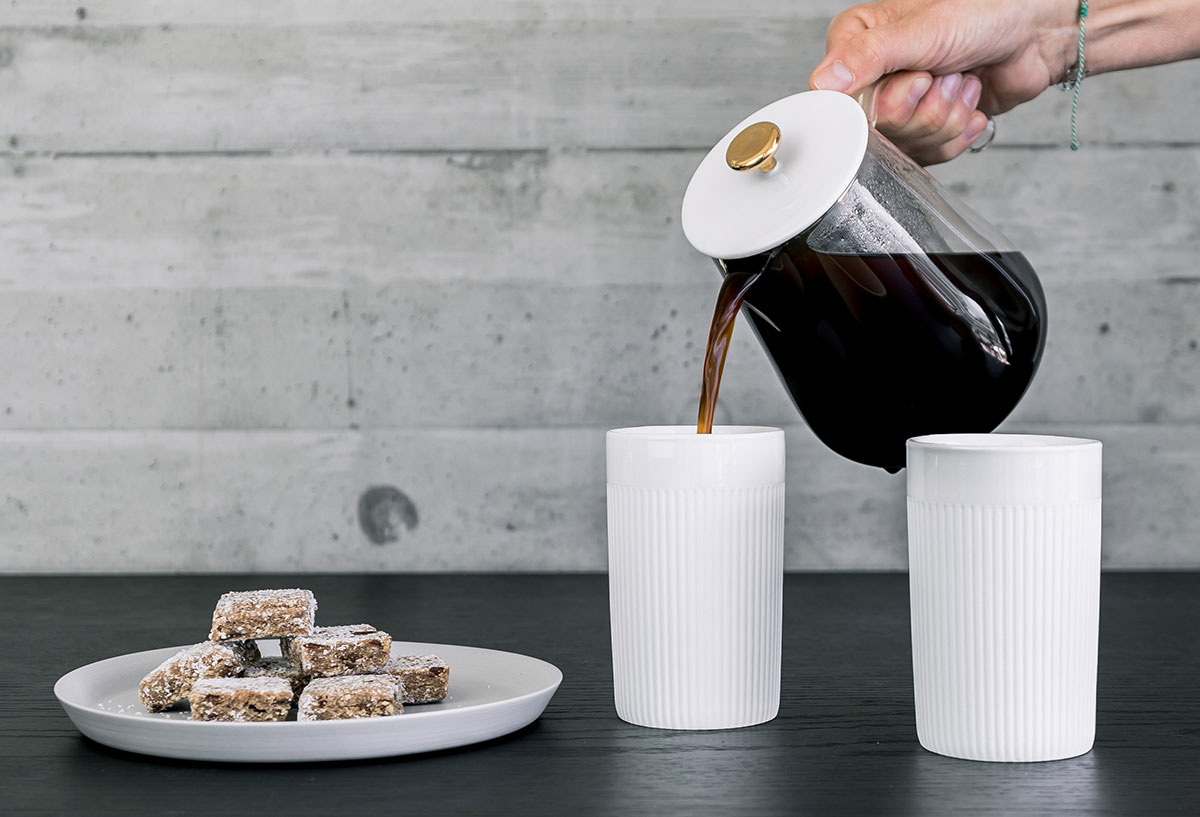 If you want to buy ARCA: https://www.carlhenkel.com/en/arca-x-tract-brew-kaffeebereiter.html
Carl Henkel Brewers Mission
- Our brewers make simple, good coffee and are beautifully designed.
- Our brewers are produced with respect for the environment, using durable materials and good design, so that our customers can enjoy using the brewer for life.
- Our brewers protect resources by dispensing with paper filters or nasty plastic gadgets.
- Our brewers protect your health by not bringing the coffee into contact with aluminium, plastic or other questionable materials.
- Our company is in solidarity with small coffee producers and roasters who grow, process and preserve natural coffee. People who know their craft and are not all talk. Standar- dised coffee with a consistent taste is the goal of the coffee industry and the reason for many strange things along the coffee bean›s journey into your cup.
- Our company does not belong to the growing group of self-proclaimed coffee "experts" who make a religion out of HOW TO MAKE COFFEE. Coffee making is simple!
Information about Carl Henkel Brewers: https://www.carlhenkel.com/service/the-story-behind/
Be the first to comment...