For coffee connoisseurs. And beginners!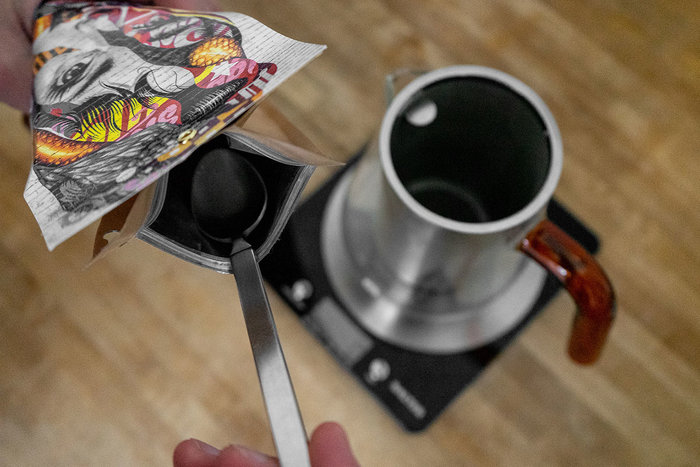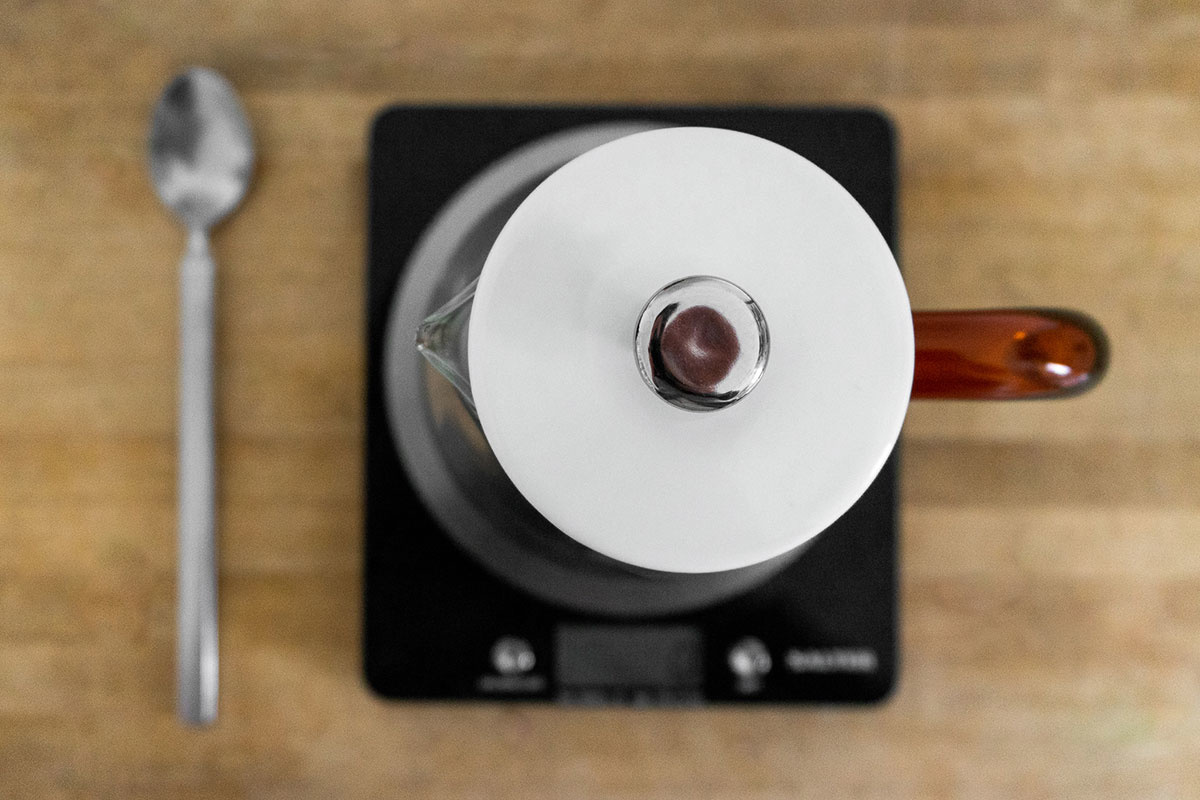 Coffee is not at all a minor matter
Pure coincidence also pushed me over the threshold of the idiosyncratic café with roasting plant at Ottostraße 5 in Durlach in spring 2018. Q Coffee is "hot and trending", said the student friend, who had invited me to a tête-à-tête in the south. Whoever lives there must know. But coffee remains a minor matter for the time being. Topic number one: the midlife crisis. 50 is a difficult age. That's why we pay only minimal attention to the choice of drinks: "Cappuccino, espresso...? We can't muster up more imagination. Perhaps I should add that the terms on the menu - such as "Karlsbader Kanne" or "Hario V60", "Full Immersion" or "Cold Drip" - were completely foreign to me. It is better to stick to the usual. That gives security. The question about sugar - also a habit, but no, not mine, because even back then sugar was only a last resort to neutralise very conspicuous bad taste every now and then - is answered with a frown in the café. And a story. Ever since then, coffee, although not the number one topic of conversation, has not been a minor matter at all.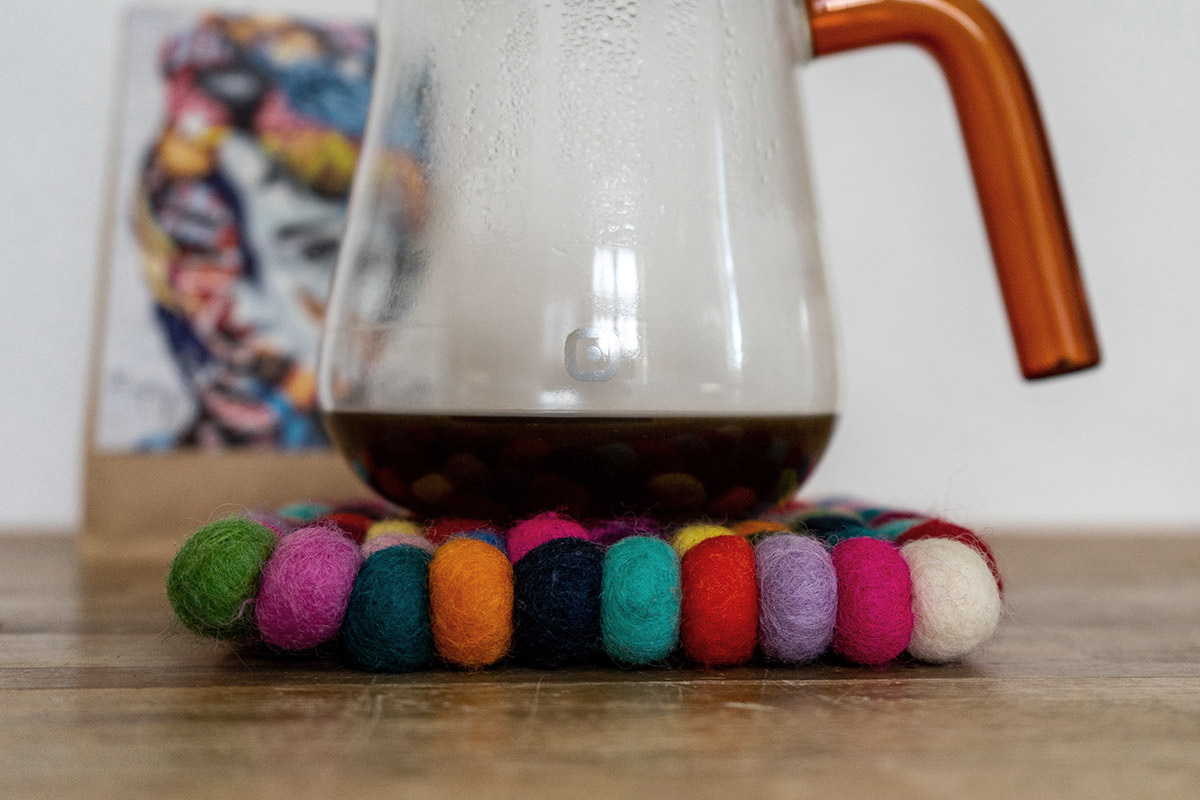 Chocolate meets liquorice
The affair in Ottostraße turns into a wonderful friendship. The beans from the roaster, where sugar is frowned upon, fill my kitchen with the best scent as early as six in the morning. And because, despite all my habits and routines, I basically love to try something new, the same roasts do not always end up in my cup. How should one recognise the finely nuanced differences? Learning that coffee can be fruity, tasting notes of chocolate, tobacco or marzipan and even liquorice? That can only be done by comparison. Patience is also essential.


So I got involved in coffee. Since that spring day, it has a new status.


World traveling beans
It is worth remembering that coffee is a delicate plant. Literally. That a coffee plant needs special and relatively constant climatic conditions. That there are different varieties and types of coffee, which - similar to the grape varieties used for wine - place their very own demands on the soil. That, even in a given growing region, not every bean reaches the right degree of ripeness at the same time. Harvesting by hand makes sense. It's a costly business for people with experience and passion.


And that is only the beginning. It's the beginning of a journey, which leads from the so-called coffee belt, the tropical equatorial zone, to roasting plants around the globe. The aromas that are brought out of the world-traveling beans by hand roasting single origins or exciting blends is a philosophy that fills a book and by no means the end of this story. To ensure that the individual aromas can also develop perfectly in the cup and ultimately on the palate, Coffee lovers are welcome to practise the correct preparation.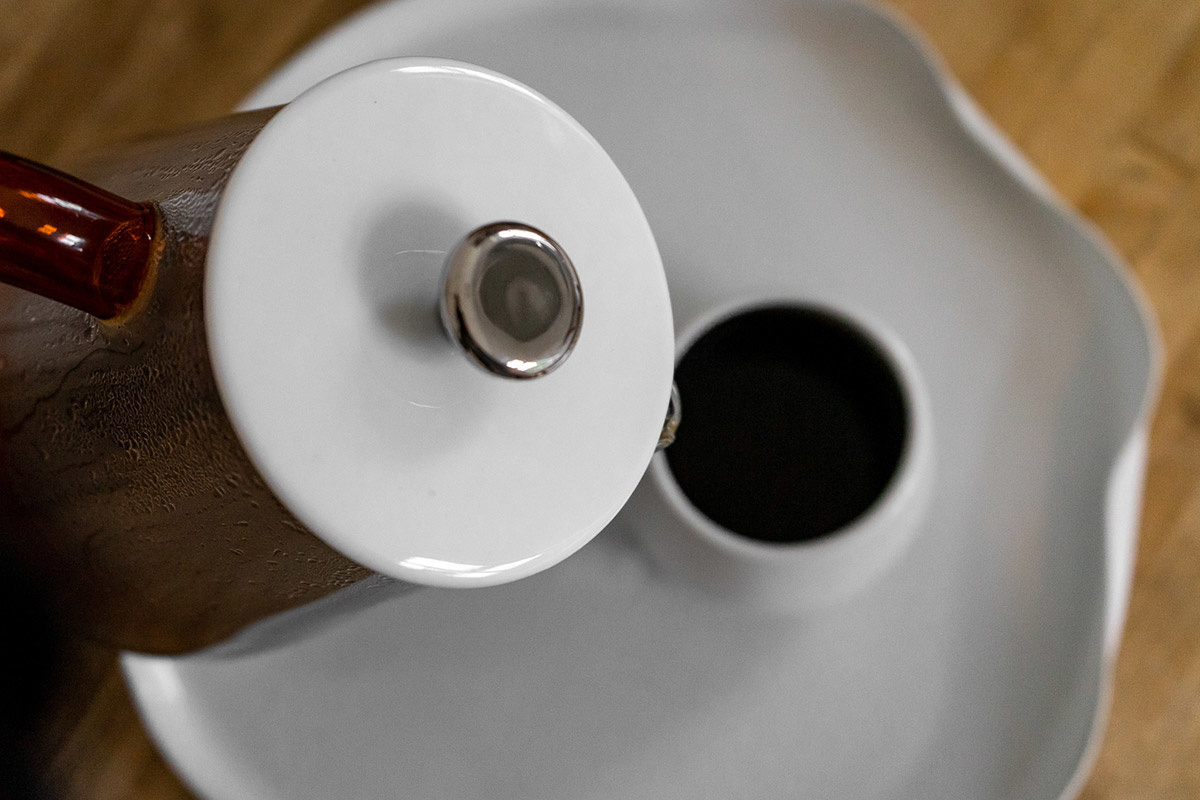 Flirting with filter coffee
So how to make the perfect coffee at home? Admittedly, I was flirting with a strainer machine, dreaming of a creamy cappuccino with a nice latte, and I took a series of seminars to find out its secret. The exclusive seminar with Alexander in Q was followed by two in the Roestbar Münster with the multiple German barista champion Erna Tosberg and finally one with Oliver vom Pottschwarz in Mülheim an der Ruhr. Always exciting, informative. Every coffeemaker has his personal special focus. There is always an incredible amount of passion and even more fun involved. What remains, however, is the realisation that although I really appreciate the newly acquired knowledge, I prefer to leave the work on the sieve carrier machine to the professionals. A lot of practice and tact are required. Quite apart from that, a sieve carrier machine needs longer to wake up in the morning than I do ... It also needs to be looked after. Not only superficially. It's too complicated for me in everyday life. Anyway: if you drink a lot of coffee, it's best to flirt with filter coffee.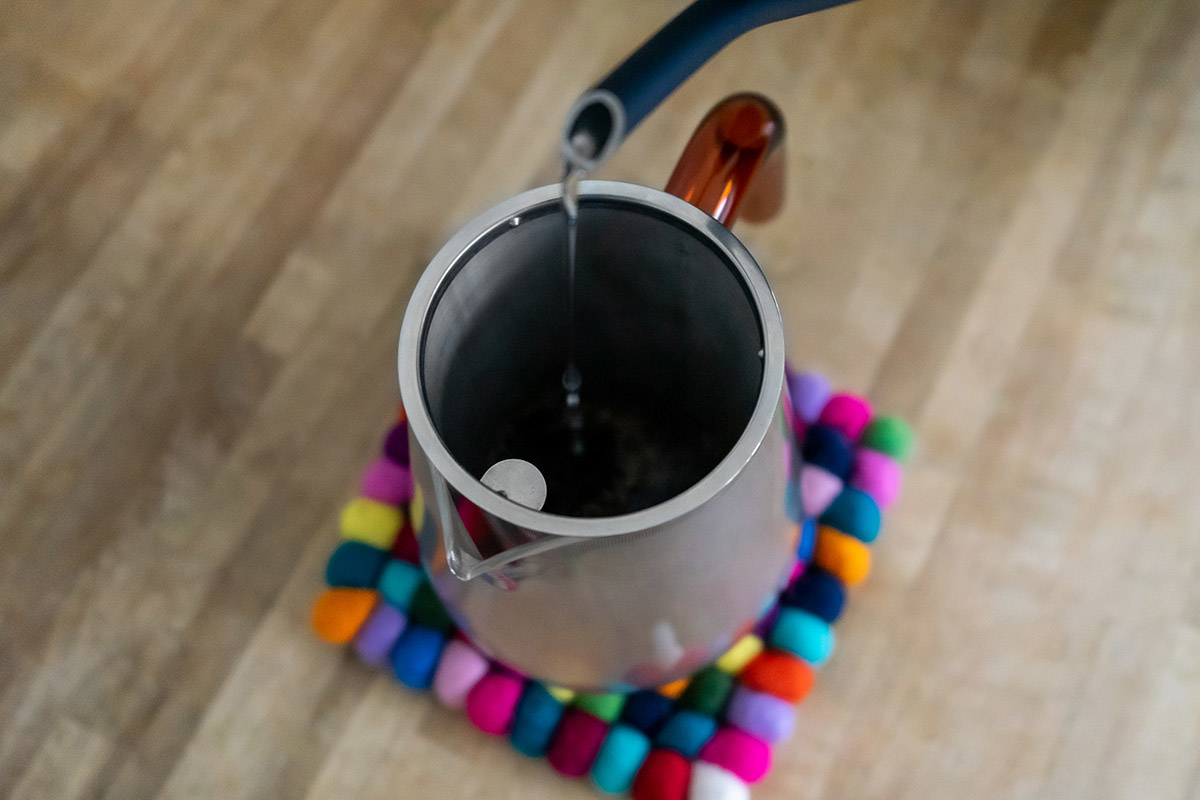 The beauty of inner values
There are a number of parameters that make a good product. For me, these include above all a functional and an aesthetic quality. So while I am looking for my personal coffee luck, I get stuck with Carl Henkel Brewers. Rather a coffee maker of such simple aesthetics that I fall in love with it long before I get to know its inner value: the ARCA x-tract.


A jug made of heat-resistant borosilicate glass. Beautifully bulbous with an open handle, placed at an angle that suggests that the ARCA is an excellent pourer. The handle is round, solid and fits the hand perfectly. A white porcelain lid with a silver knob closes the removable stainless steel filter thanks to a silicone ring. The filter consists of a double sieve with ultra-fine perforation, which allows coffee to be brewed without the need for a paper filter. And this is exactly what makes this phenomenally good invention so special. Because apart from the fact that I can simply spoon ground coffee into the filter, brew it, let it steep and enjoy good coffee the next moment, I am on the road with the ARCA in a very sustainable way: glass, porcelain, stainless steel - zero paper. Why is this worth mentioning? Around 750,000,000 paper filters are used in coffee preparation worldwide. Day after day. It's a dizzying figure. Adding up filters that the world does not need.
So the inner values of this pretty pot are pretty convincing. How is the coffee in the cup? Even better!
#MyPersonalBrewGuide
Since I lack a professional coffee grinder, I have my current favourite coffee ground in the roasting plant to a medium-fine, tendency to coarse - for filter coffee.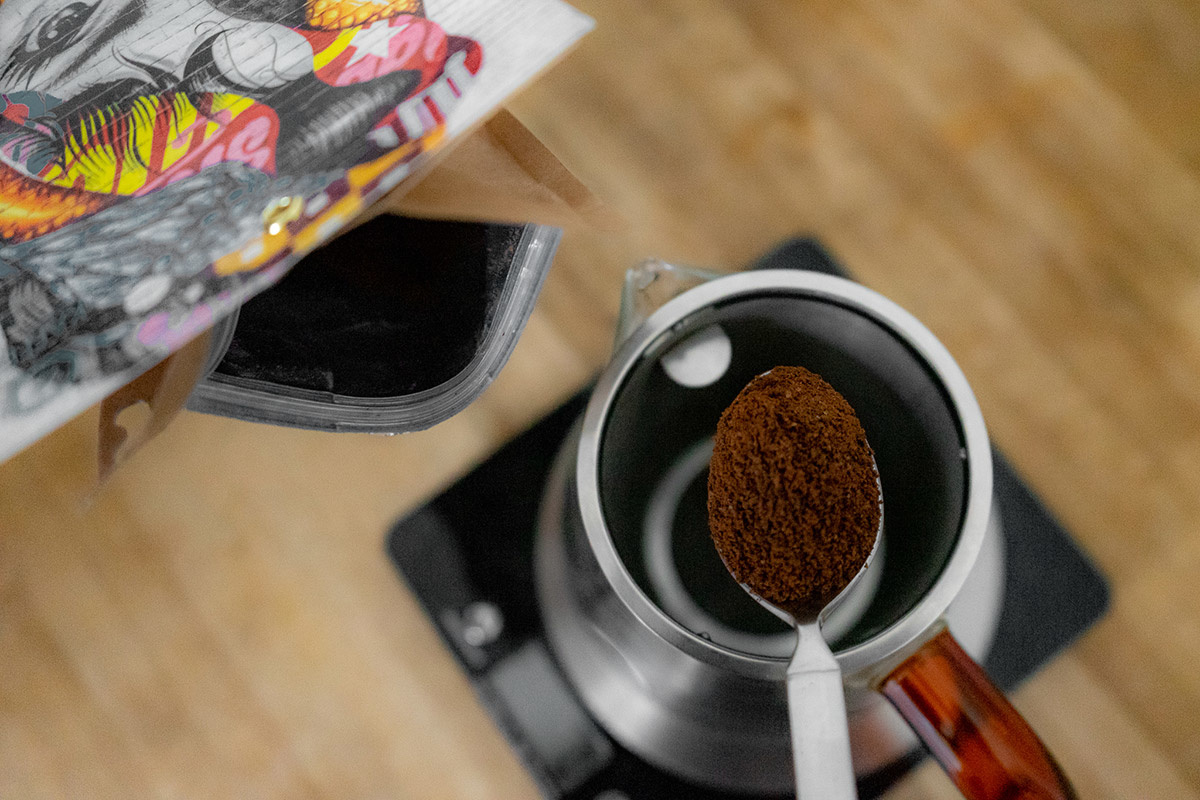 I usually use the ARCA x-tract with a capacity of 0.8 litres, less often the smaller pot (0.5 l). For the "big" one I weigh 30 g ground coffee directly into the stainless steel filter. A special barista scale is not necessary for this. Instead, a finely adjusted household scale fulfils the purpose perfectly.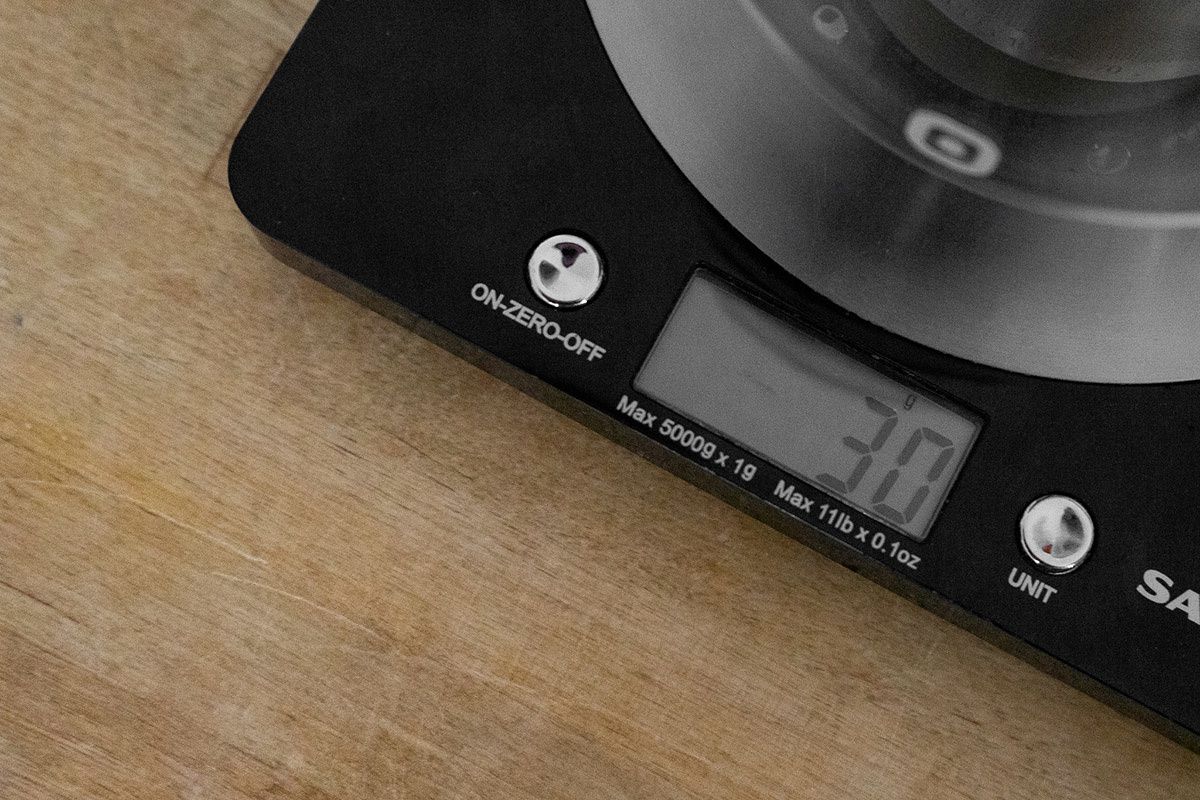 My only luxury is a kettle with temperature selection. I brew the coffee grounds with half a litre of exactly 92° C hot water, stir briefly with a long spoon and allow the infusion to steep. After five minutes it is ready to drink, the coffee is clear and the result is full-bodied and velvety.
By the way, the filter can remain in the pot. The extraction is complete; the taste does not change any more.
Whether the ratio of 500 ml of water to 30 g of ground coffee meets your personal taste can be tested by creative experimentation. Just vary the water temperature: A lower temperature brings out fruity notes more strongly in corresponding roasts.
Good coffee is no coincidence. It is also not available at short notice. But simply prepared - especially sustainably - it is possible. Quite simple.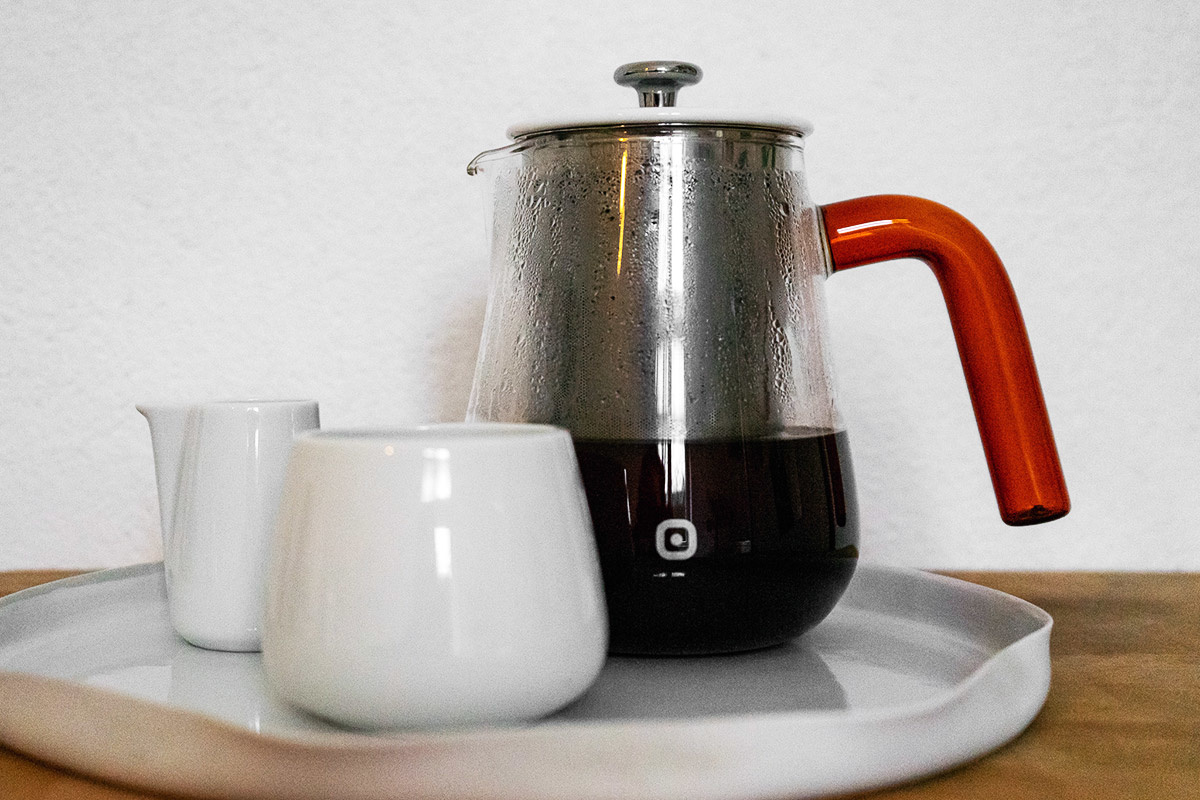 And the sugar thing?
Well, the story is quickly told: Anyone who loves sweetness in coffee will find it in the right roast. Anyone who finds coffee too bitter is likely to find industrially roasted, burnt beans. Or used too hot water on them.
Jutta M. Ingala | www.6gradost.com

Here you can order the ARCA x-tract brew
Be the first to comment...