FAST FOOD IS A THING OF THE PAST. SLOW BREW COFFEE ENSURES A BETTER QUALITY OF LIFE.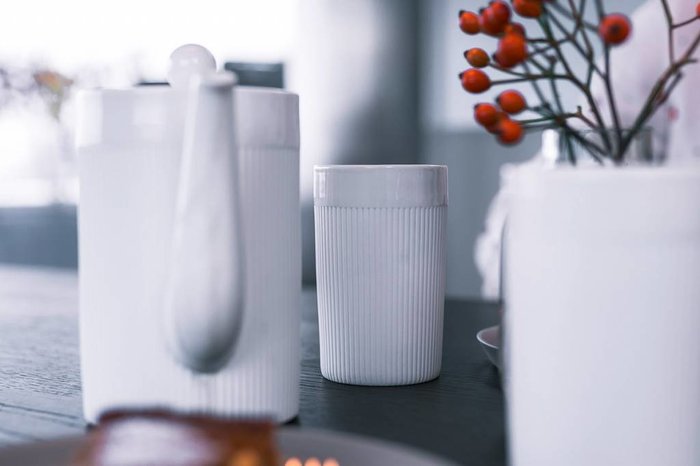 The way we make coffee has kept changing over the years. Vending machines and capsule machines have replaced the good old filter coffee. How has this affected the taste of coffee? Has it improved? Or has it just become much more expensive? 1 kg Nespresso coffee costs around €60 or CHF 80! Luckily, the filter coffee is currently seeing a well-deserved comeback.
The victory of expensive machines not only in private households, but also in bakeries, cafés, hotels and other public spaces in Northern Europe has resulted in what we consider to be a pitiful standard of coffee culture. A good filter coffee goes perfectly with typical German bread, rolls and cakes, but why is such a coffee-like substitute offered in so many places?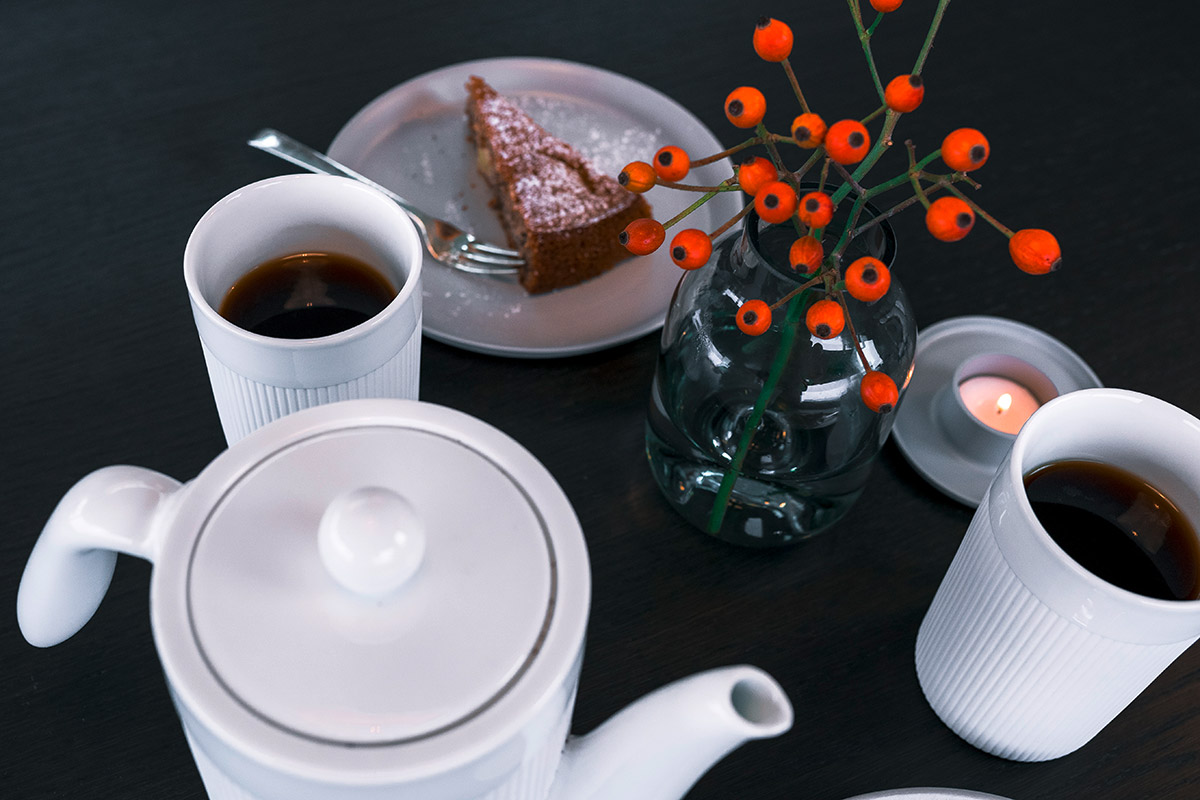 Since I started my career at Bodum in 1988, which lasted until 2006, I have been engaged in brewing coffee by hand.  At that time, only the taste aspects of filtering were of importance. Hand-brewed coffee simply tastes better. Now, over time, people's ecological awareness and habits have changed enormously. The coffee capsule, the coffee vending machine and the coffee pads have reduced the market volume of coffee makers and other hand filters for coffee to a niche existence. The article by Barbara Vorsamer* in the Süddeutsche Zeitung describes the dilemma between ecologically harmful behaviour and the simple desire for a good cup of coffee in a modern household very well. This article is worth reading for many of us.
The solution for enjoying a good cup of coffee at home is so simple. By simply using good judgment and making small changes, you can make excellent coffee without having to create a pile of waste (zero-waste coffee!). With time, this can even become a wonderful, aromatic coffee-making ritual that awakens the senses and enhances your quality of life. Slow coffee is sustainable; making excellent coffee at home in the brewing pot or hand filter is amazingly easy.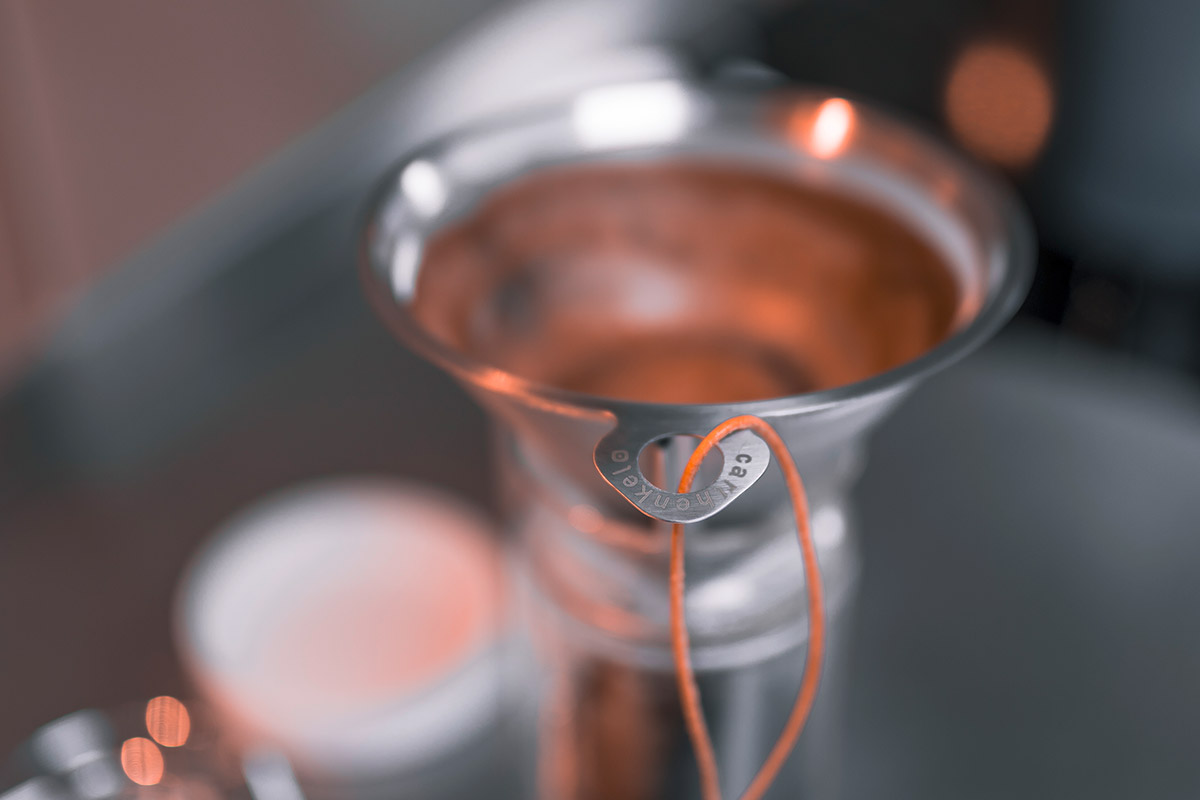 The term slow coffee came with the third wave coffee movement. To us, slow coffee means a good cup of coffee for breakfast, a break in between work, or to go with a pastry in the afternoon. Slow coffee is an easier, more sustainable way towards an improved quality of life and awareness. The effort required in making it is low and once you get used to the new handles, the process is quite fast. Of course, a good espresso is also rather delightful. However, it certainly cannot be made using a hand filter. However, we are generally of the opinion that it is almost impossible to make a ecologically safe and good espresso at home. If you do not wish to use capsules or coffee pods, you can buy a coffee vending machine or a portafilter. We too have often talked about buying an expensive espresso machine. The following points have kept us from making such an investment for our home or the office:
The machine is not hot enough if you don't turn it on early enough. The rinsing process to replace the old water from the system with hot, clean water takes a long time.
Amateur baristas will waste at least 5 to 10 cups of espresso when using a portafilter. Extensive training is necessary. For a relatively few cups of espresso or cappuccino per day, buying a machine is quite expensive. According to reports from friends, the training does not necessarily help either, and the success stories were a long time in the making.
The work that goes into it and the effort required in cleaning the machine and the grinder are not practical. The service life of the machine is not long if hard water is used. Service or repair work is cumbersome due to the size of the equipment, and it also costs a lot.
There are real horror stories about bacterial growth in the machines. Particularly when using a milk frother, it is almost impossible to comply with hygiene regulations even in professional operations such as hotels. We dread office machines.
Our conclusion: when we want to enjoy a good cup of espresso, we simply go to our coffee bar around the corner. The professional there knows what to do and cleans their machine regularly. The machine runs for the whole day and is therefore hot. My usual coffee bar is a dog walk away from my office. Manolo is a coffee producer from El Salvador. He roasts his coffee at the bar and has time for a warm and personal talk about the issues of the day. The coffee quality is on another level and cannot be compared with a home-brewed espresso. You should also look for a good coffee bar that you can trust. Coffee shop chains with mass-produced coffee and fancy interiors aren't the best choice here either... Back to Manolo!
Only professionals can make really good espresso. Everything else is just a poor substitute*.
The only real alternative for making this at home is SLOW COFFEE. You can also use a milk frother here. You'll get a bigger cup of good coffee and will be amazed by the taste. You can have it with breakfast, brunch, cake and pastries. And that too, at just a fraction of the cost of a capsule machine or any other coffee machine.
We believe that SLOW COFFEE should be made without filter paper(#nopaper) or plastic (#lessplastic). Our discussion regarding heated aluminium should be kept in mind too. We will go into this in more detail at another time. Opinions on this subject differ greatly.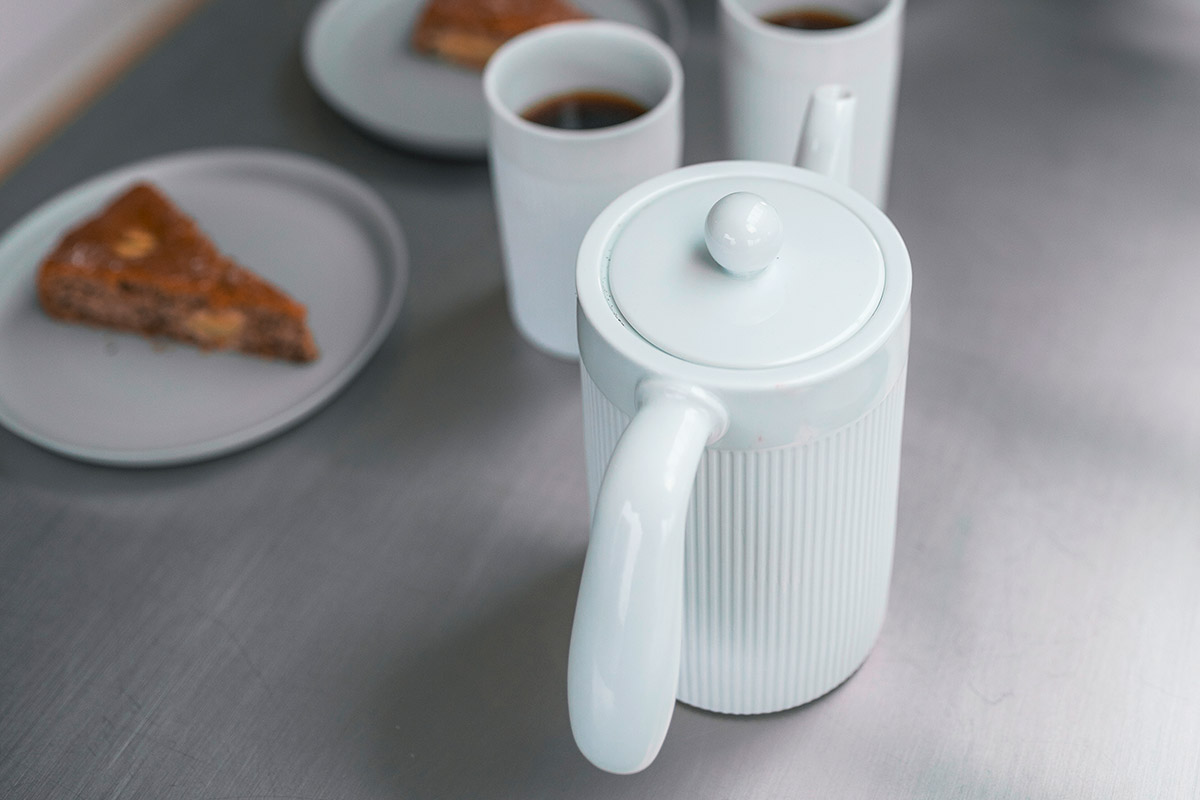 Slow Coffee @ its best- What to keep in mind if you want good coffee:
Boil fresh water and allow it to cool slightly. They say 92° to 95° is ideal.
Good quality coffee. This is where sustainable coffee consumption has the greatest scope. One good option is fair trade coffee from a trustworthy source. Some supermarkets have also caught on to the trend now and sell good coffee, which is traded at fair conditions for farmers.
The freshness of coffee. It is important to know that the coffee quality reduces greatly after roasting and even faster after grinding. There are various types of coffee bags, which of course have to be tested to make sure that they are eco friendly. It is recommended to use the coffee within four weeks after the date of roasting; three months is too long. Ideally, the coffee should be used when it is freshly ground.
The coffee needs about 3 - 4 minutes to dissolve the oils and fats that give the coffee its taste. There are many theories on how clear the coffee should be. Just try it out. As per my observations, the dissolved solids in coffee are important for a good round taste.
Our Pour-Over COFFEE DRIBBLER as a reusable filteris also part of the range of products. You can use this hand filter made of stainless steal to brew good coffee without the need for filter paper. It's also perfect for making coffee when you're camping or travelling. However, the filter needs to be cleaned thoroughly very often. The COFFEE DRIBBLER fits on most pots. So now you can take out your grandma's porcelain pot again and make the perfect filter coffee.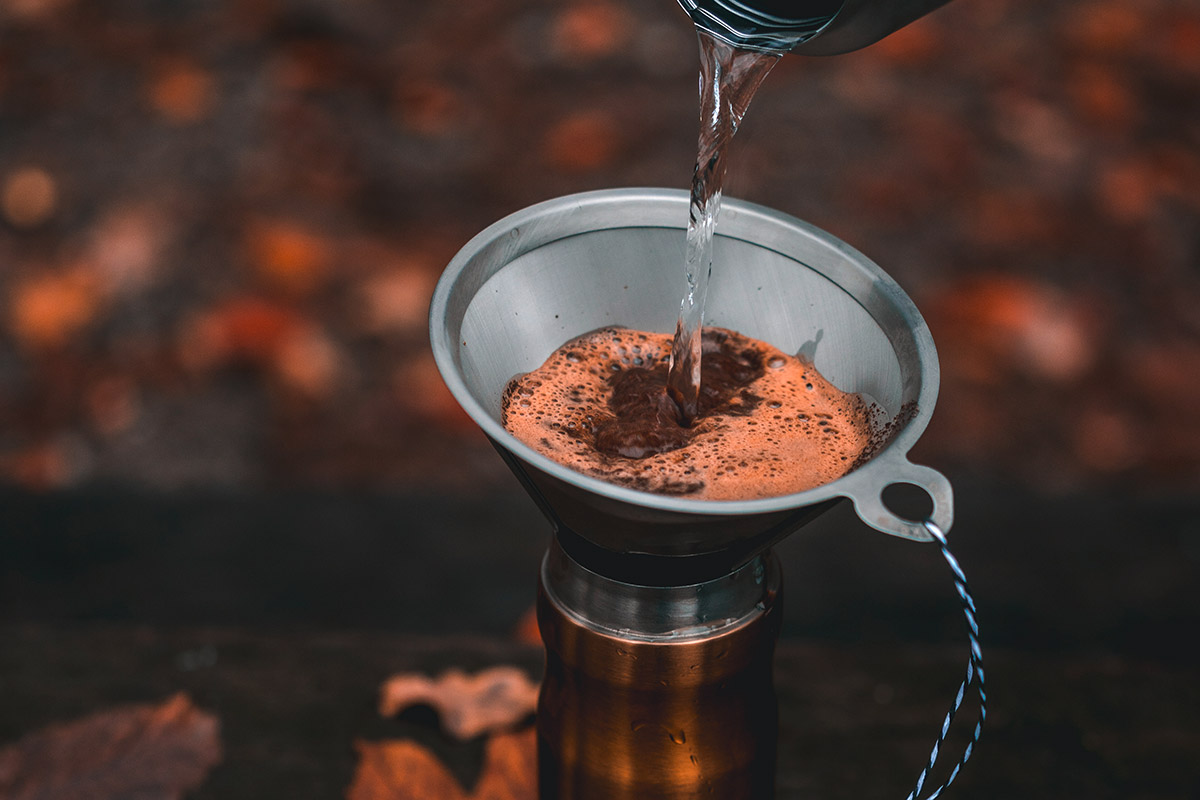 We would, however, recommend that you use a brewing pot. You can use the IONIC COFFEE POT or the SOWDEN OSKAR to make coffee in the pot and also serve it directly. Simply genius. You don't need to remove the filter even once. The coffee doesn't turn bitter.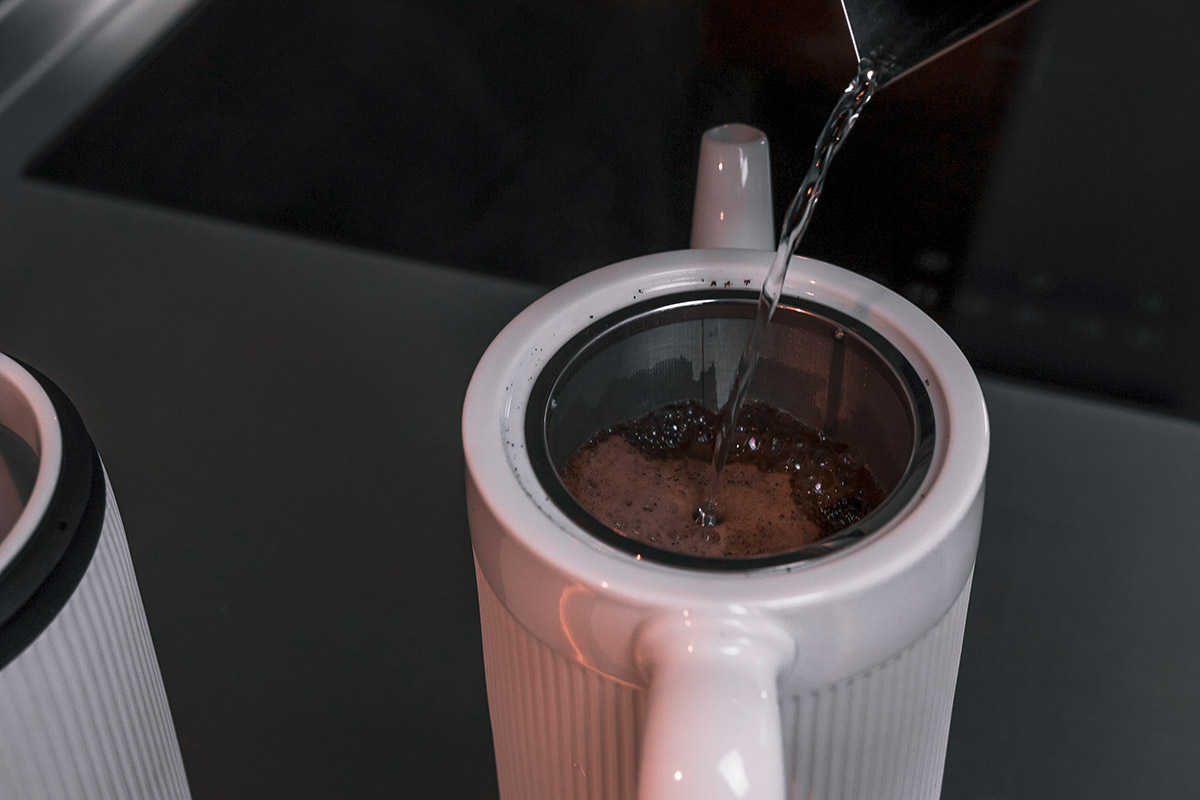 Your entire apartment will be filled with the aroma, your coffee will be hot and your coffee-making ritual will become more enjoyable with your beautiful porcelain pot on the table. Your morning won't begin with the roar of the coffee machine but with a large, steaming cup of coffee or latte. This goes very well with bread or muesli. You won't have produced any unnecessary waste except just some residual coffee grounds, which can be composted. Washing it is also a quick process. Simply rinse out the three parts under running water. Every now and then clean thoroughly by hand or in the dishwasher.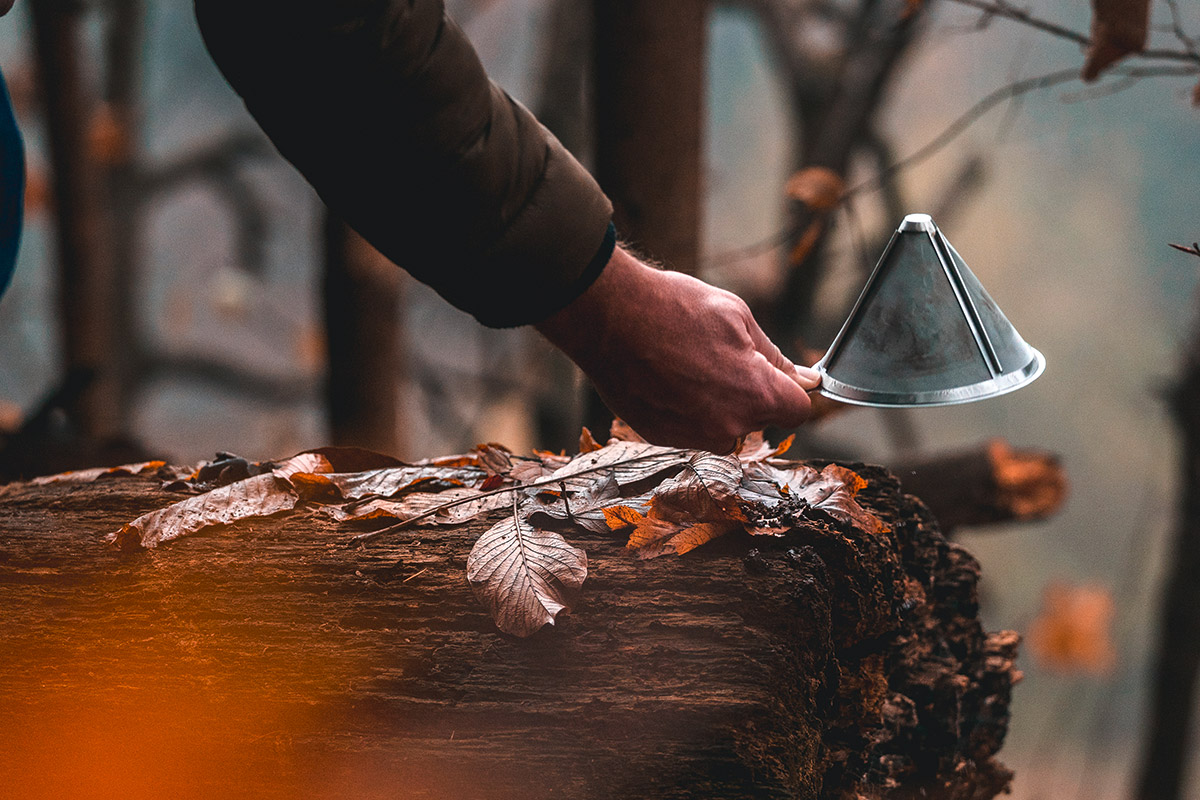 Are you already thinking about what to do with the free space in your kitchen? With the IONIC COFFEE POT, you have enough space for a coffee grinder or even a roaster. What I really like is having a coffee grinder to grind the coffee fresh. The choice is vast.  Make sure that the containers for the coffee beans are not too big. Otherwise, the beautiful fresh beans will be poured at the top and will no longer be fresh by the time they are ground. Hand grinders are perfect. Grinding small amounts is always better. Unfortunately, I have not yet found an electric grinder that doesn't make any noise. If you want your coffee to be very fresh, you can roast in small quantities***
It's all very easy: Put the coffee in, pour water, stir, pour some more water, stir again, wait four minutes, light a candle, pour and enjoy. The name slow coffee is a misnomer, it should actually be called simple, quick coffee.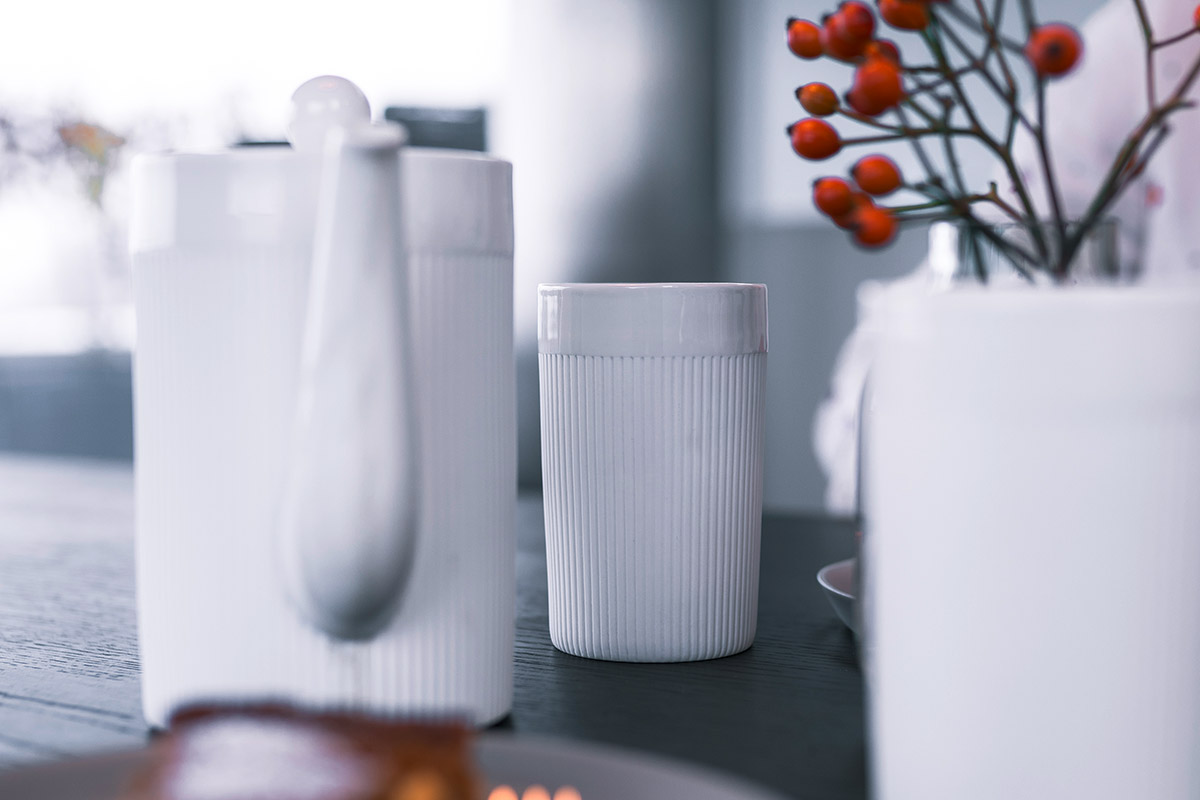 The IONIC coffee makers would also be a great asset to a cafe or small hotel. We presented our coffee idea at the most important gastronomic trade fair in Hamburg. Many restaurateurs were amazed. Do you know why we could hardly find a customer despite the positive reactions?  The answer was usually this: "We have a contract with our coffee supplier. This also includes the leasing of the coffee machines. That's why we cannot switch suppliers." 
The purchase price for 1 kg of roasted coffee in the food service industry is around €6 to €8. The hoteliers are not willing to pay any more. The major roasters have the business firmly under control and bind their customers with long-term contracts that include the coffee machines. As a result, the quality and overall coffee experience suffer. We won't be able to change that at the moment. But at home, you are free to switch to IONIC. Have fun with it!
More information at: https://www.carlhenkel.com/kaffee/
I am always happy to answer your questions.
Jürgen Henkel
www.carlhenkel.com
References:
* Article by Barbara Vorsamer in the Süddeutsche Zeitung on 25 Nov. 2015
https://www.sueddeutsche.de/leben/oekologisch-kaffee-trinken-ich-war-volluto-jetzt-will-ich-oeko-sein-1.2709598
** Muckefuck. According to Wikipedia, a hot coffee-like infusion beverage whose ingredients are treated as coffee beans and is similar to coffee in colour and taste. ...
*** Coffee roaster for small quantities
https://createdisek.com/roast-your-own-coffee-gvhfhfthtfb-vfhttthn-vnfgfnhnbf-coffe-11-2018/
Be the first to comment...