Posted on
By Jürgen Henkel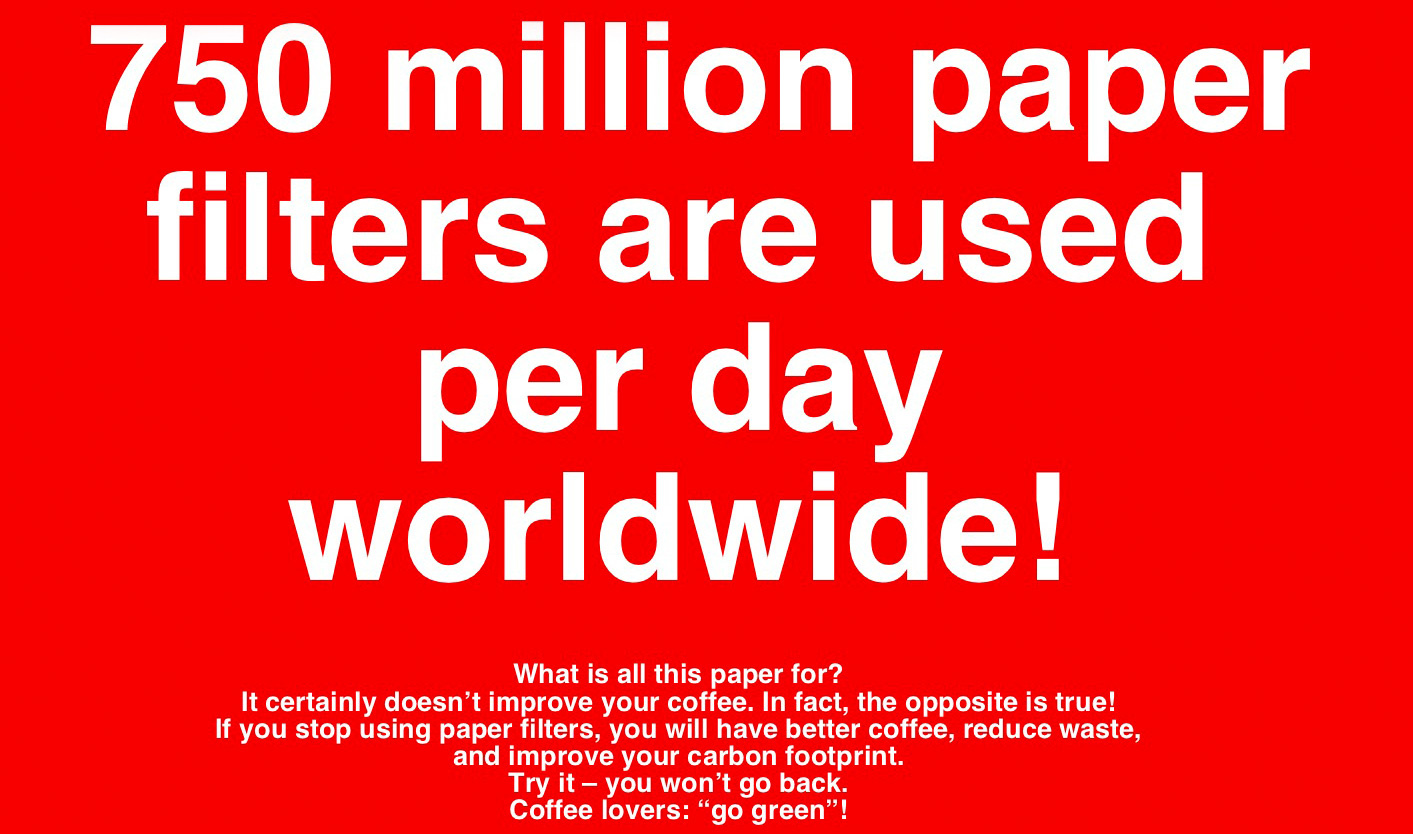 Happy birthday beautiful ARCA! One year ago we started to deliver this wonderfully simple, but stylish and practical coffee maker: NO PAPER FILTER, NO CONSUMABLES, just PERFECT SUSTAINABLE COFFEE without producing waste. Today more than ever we are convinced: "With this very simple brewing method you get the best coffee! Dear coffee lovers: "GO GREEN!" - Sustainable coffee that tastes great!
At the World of Coffee 2019 in Berlin the new coffee maker ARCA was very well received. Despite our very small stand - the smallest of all, in the last corner of one of the halls - we immediately aroused interest among the assembled coffee freaks from all over the world. Maybe it was because the ARCA X-Tract-Brew was nominated as best product of the fair? Or was it our stand that sent our message out into the world in large letters:
The text from the back wall:
750 million paper filters are used
per day
worldwide!
What is all this paper for?
It certainly doesn't improve your coffee. In fact, the opposite it true!
If you stop using paper filters, you will have better coffee, reduce waste,
and improve your carbon footprint.
Try it – you won't go back.
Coffee lovers: "go green"!
Yes, we would have needed more goods, but in June we were really happy to have a certain amount of samples available. The production was running and we were able to get some in advance. The stand was almost empty because we were allowed to hand in a third of our products for the exhibition of the best products in the entrance hall. ARCA was nominated as the best product of the World of Coffee Show in Berlin 2019! This was a good consolation for us that we had such an empty stand.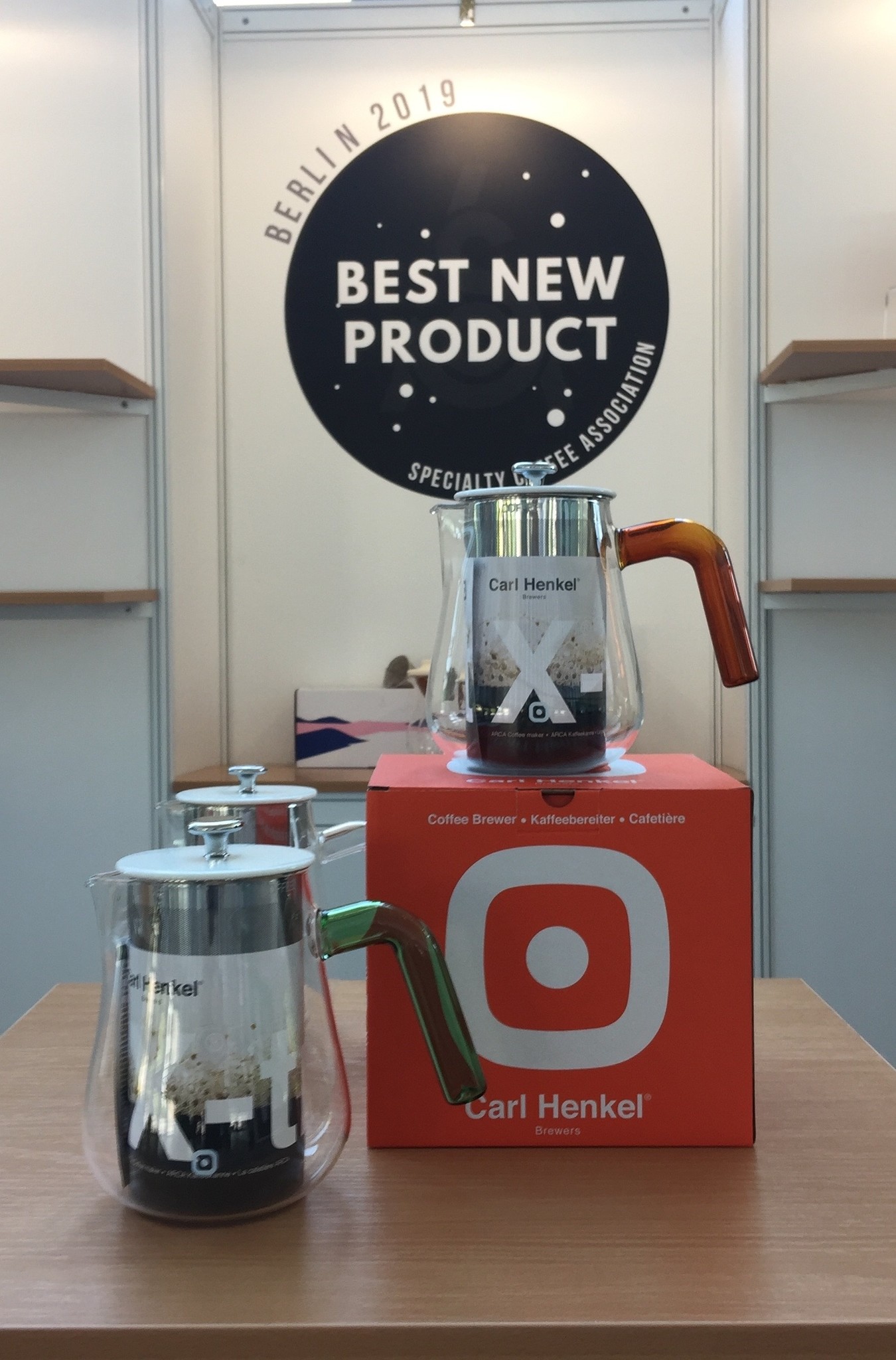 Today we are very proud to have dedicated coffee partners in many countries from Canada to China who share our vision of sustainable, stylish, simple, great coffee. If you are a retailer of coffee tools or coffee roaster and are interested in selling our ARCA in your community, please don't hesitate emailing me directly at [email protected] My name is Jürgen Henkel, but you can call me "Carl", it is easier in many languages and is my second name given to all male descendants of our Henkel family...Just keep it simple but conscious, my friend, like your coffee...
More about ARCA X-Tract-Brew:
https://www.carlhenkel.com/en/arca-x-tract-brew-kaffeebereiter.html