JÜRGEN HENKEL . 01 October 2019 . 0 comments
Camping Coffee - ACTIVE PEOPLE

What do you think about camping, hiking, traveling without bringing your own coffee? Bad idea we thought and tried our Coffee Dribbler during a hike on the weekend. None of us likes coffee from the thermos jug. Coffee needs to be freshly brewed otherwise we stick to tea for traveling, but hiking with the stainless steel Coffee Dribbler is easy. You don't need any paper and the coffee residues could easily be composted or used as fertilizer for the forest grounds.
OUTDOOR COFFEE – Great coffee for hikers #zerowastecoffee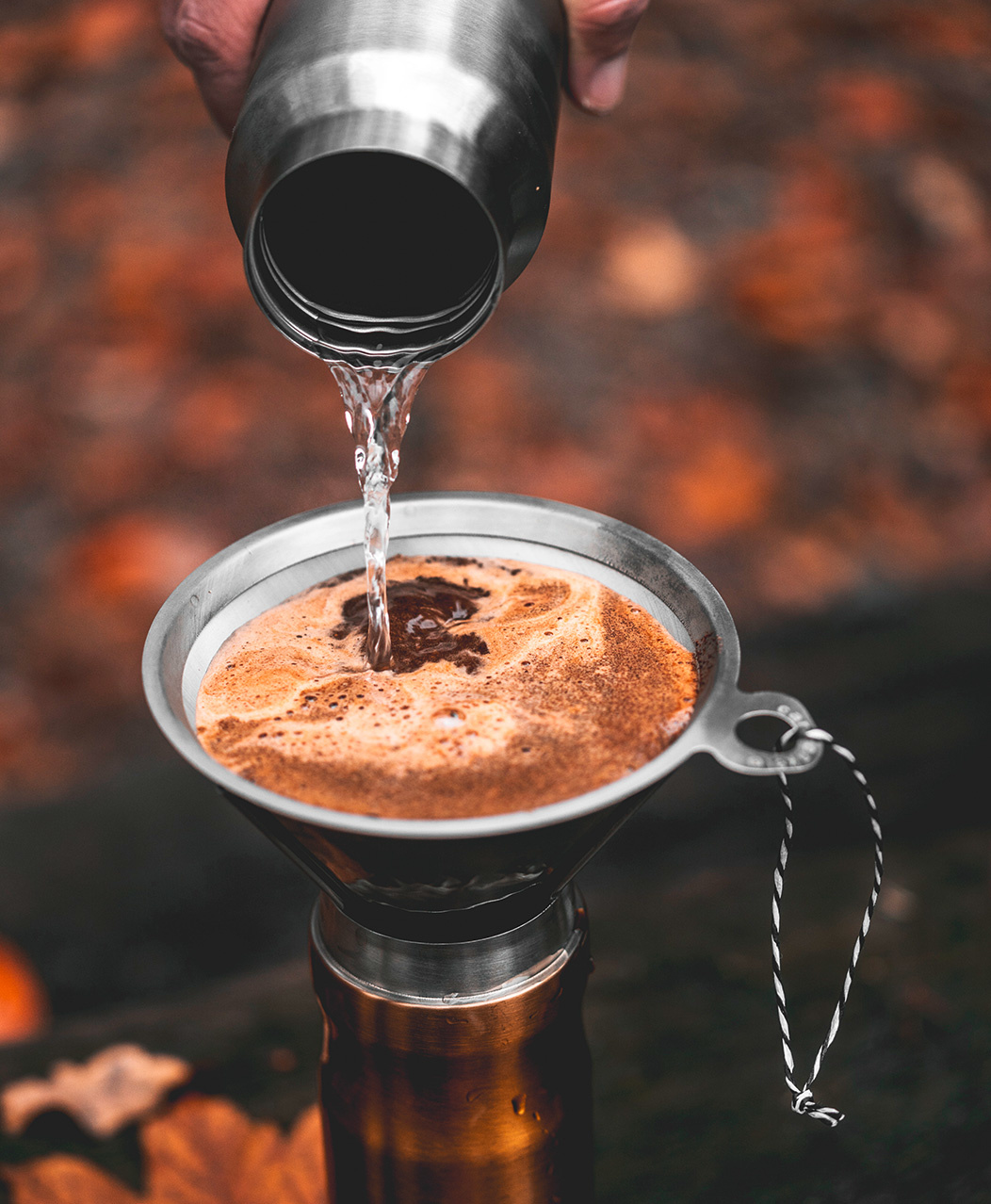 Where as you might bring your ARCA X-TRAC BREW or French press on a boat or camping it's difficult with the glass for hiking. We think the Aero Press style is a no-go. We don't want to fill hot water into plastic. Actually the same goes for the aluminium Bialettis…please ask Google for Alzheimer & Aluminium. I think there is a lot of information to be supplied during the upcoming years. But this is for now only a side topic.
If you think we are oddballs, you might be right, but we are not alone. The stainless steel mesh seems ok and the coffee result is fantastic if you like filter coffee.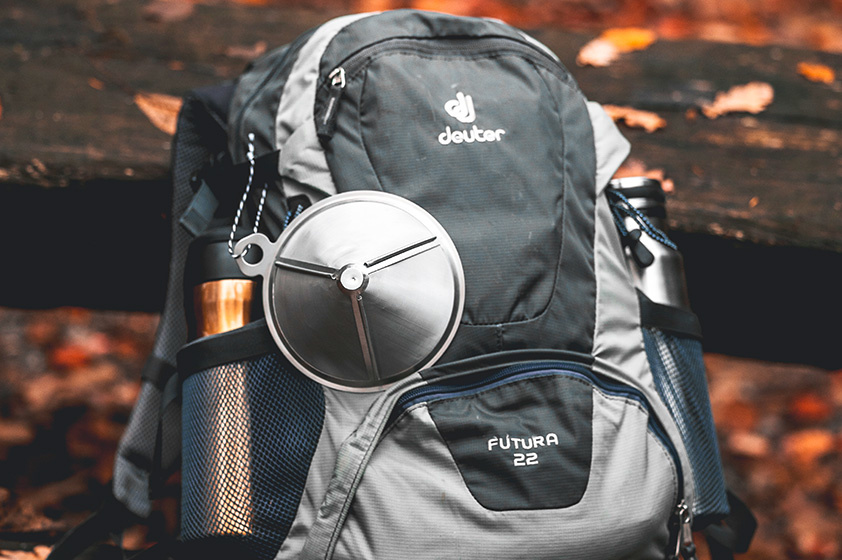 We were mounting the coffee filter to the outer side of the backpack in order not to squeeze the mesh. For hot water we brought a thermos jug and another jug for trying, which we could have left at home, as the Coffee Dribbler would fit directly on the Ionic Mugs. The porcelain mugs are double walled and we like them a lot for keeping the coffee hot. They are quite robust and the coffee tastes much better than in a stainless steel cup or the like.
There is nothing to explain about the coffee ceremony. Putting the coffee into the filter, giving the coffee some time to blossom and than brewing the coffee whilst steadily rinsing the water over the coffee. As said, no paper is needed.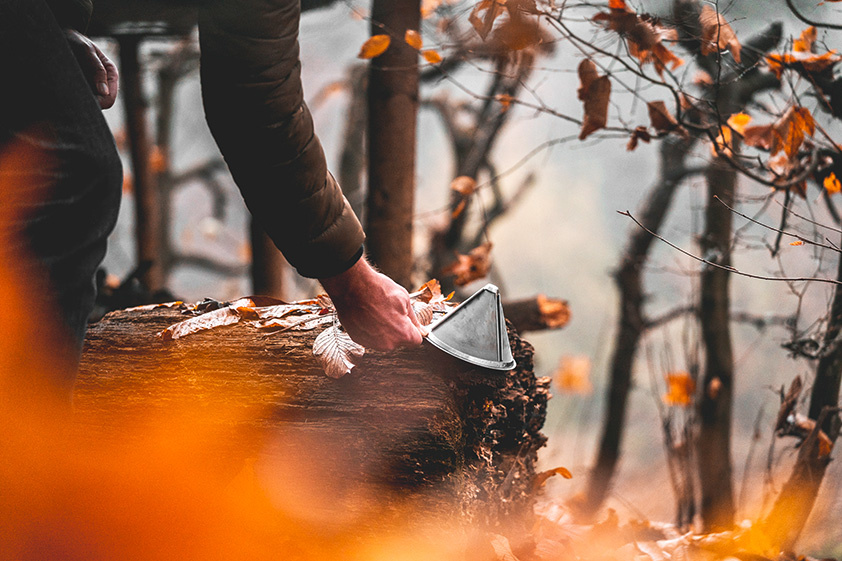 After making the coffee you could use the coffee residue as compost for the plants. We were fertilizing the forest with the coffee grounds and had the rest of the water rinsing the coffee filter after usage. If you travel for more days it's absolutely needed to clean the filter more carefully with very hot water and a brush. The coffee oils are clogging the fine mesh quite quickly and this is harming the taste. If the coffee rinses to slow, the coffee gets bitter. At home we use the dishwasher more or less each time after using the Coffee Dribbler. What you should do, if the filter has been clogging or even closing the wholes of the filter, is putting the filter into the oven for half an hour with 250°Celsius. We should test, if this is possible outdoors over the fire. Might be a next blog…
Are you curious like our dog? Test it out and have fun in the nature.