"Good Coffee is easy & GREEN!"
Carl Henkel works with many partners in the café and hotel industry, and we also have many fans in the coffee community. A lot of support comes from coffee roasters and also from coffee farmers. Many coffee professionals love the X-Tract-Brew System in their daily work to reliably test their natural product. The "Total Immersion" system works similar to "Cupping". One advantage is that no other tastes such as paper filters etc. interfere with the tasting. X-Tract-Brew preserves the uniqueness of each individual coffee bean.
ARCA X-Tract-Brew was presented for the first time in Berlin. We were thrilled that our product was immediately nominated for the "Best New Product" award at the famous coffee fair.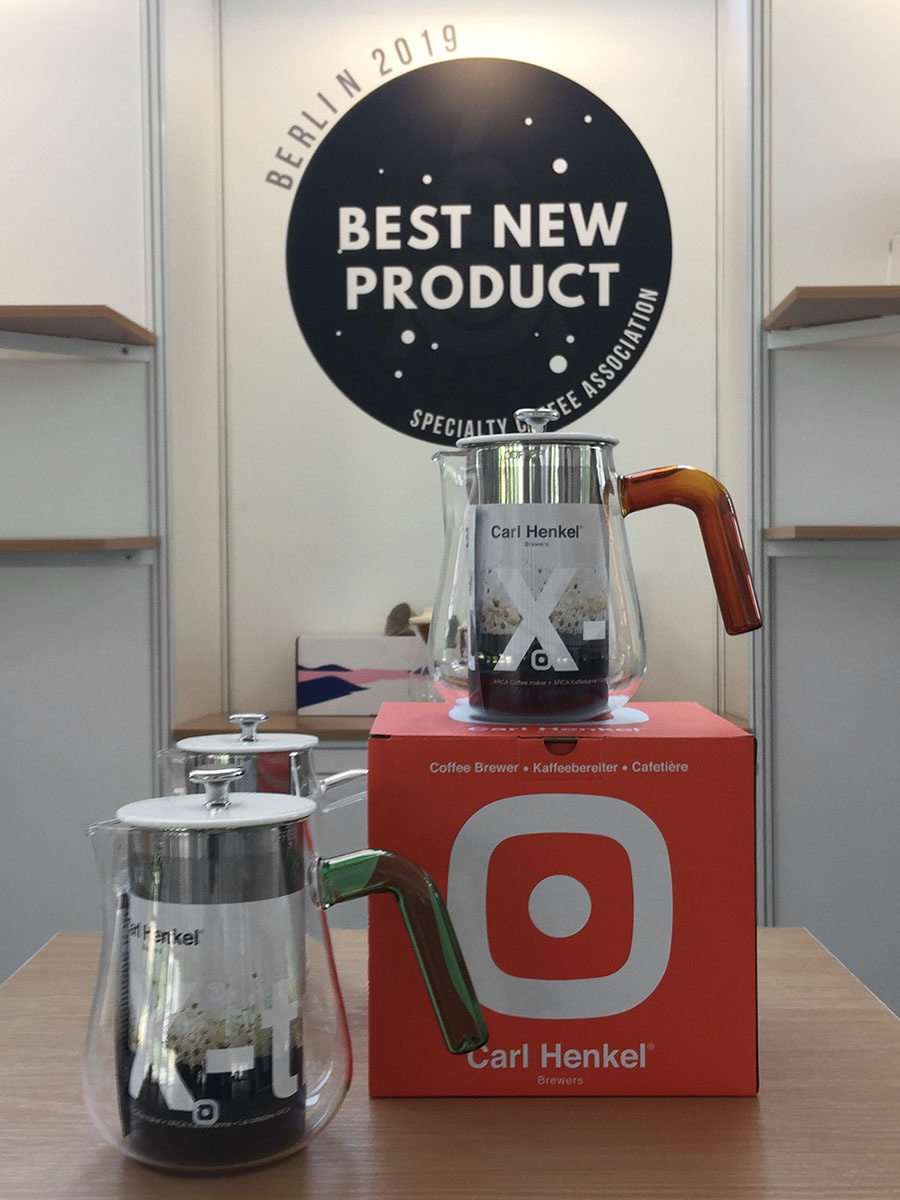 Nominated as best new product of the show. World of Coffee, Berlin 2019 
What people are saying: references from the professional coffee world: 
Top professionals from the global coffee scene also praise the taste of ARCA X-Tract-Brew. We have met world coffee champions, famous coffee book authors, even some SCA (Speciality Coffee Association) jurors and many top roasters worldwide who like to prepare coffee in ARCA X-Tract-Brew. 
"Zero waste, beautiful design and great tasting coffee. What's not to like? It's x-tractly what you need!" Top coffee roaster from Canada.  
"I want my coffee to taste honestly, naturally right" tells a coffee farmer from Guatemala. He took ARCA's home for all of his family.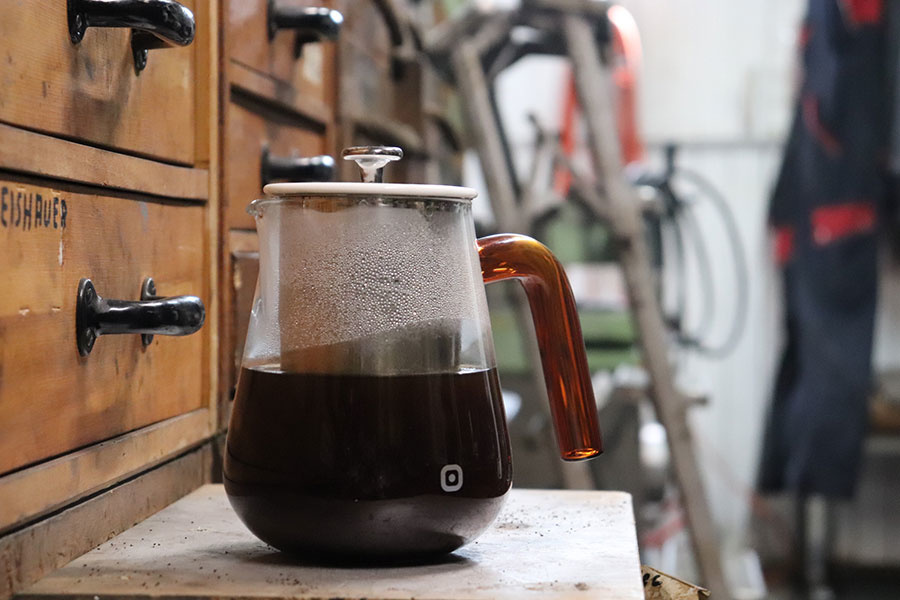 Coffee break in the crafts workshop  
"I have been enjoying my self-roasted Kenya coffee every morning since I have this pot. However, I have found that it works best at a brewing temperature of 84°" says a renowned coffee book author from Munich, Germany. 
A coffee world champion tells me during the coffee show: "I gave these pots to my whole family. It's simple and uncomplicated. Anyone can make a good cup of coffee with the x-tract-brew system. My job at home is providing the family with good coffee."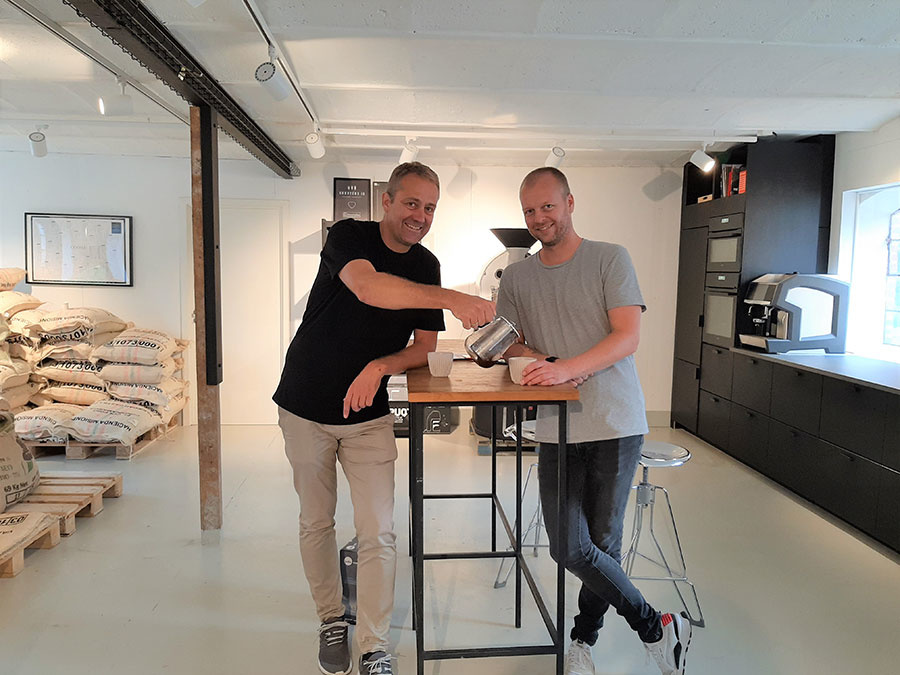 Jürgen on the road in Denmark. 
This comment is from a Quality control and training professional in a high level coffee company from Germany: "The pot is, in simple words, just great! Thanks to the perfectly developed, finely laser-etched filter, we can carry out the sensory tests of our products completely through the Arca X-TRACT-BREW - with perfect results, of course - without any other taste influencing our coffee. No household is left without this great pot once the coffee has been prepared with it. In our circle of colleagues and friends, this fantastic product simply goes "viral" J J J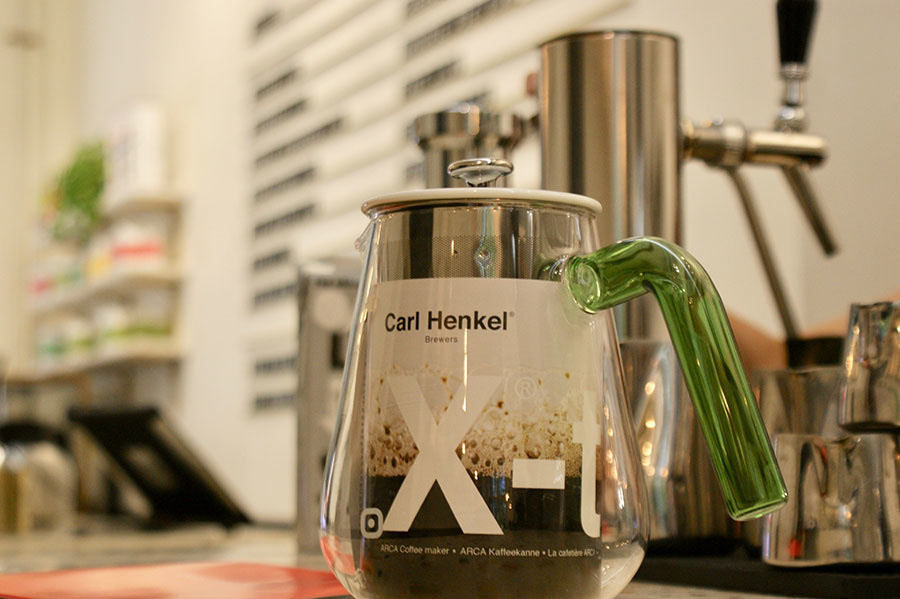 Berlin. Visit in 2019. Introducing ARCA to the coffee scene. 
"What do you need the paper for? It's a waste of energy, material, money and takes out the delicious coffee taste." This very emotional praise for ARCA came from a coffee specialist who is for more than 30 years in the coffee business.  
"I love espresso, but when it comes to coffee I had been always a French Press user. But now I changed to the X-tract method. It's fantastic."  A quote from a famous coffee professional from Copenhagen, Denmark. 
You want to join the ARCA community? Follow the link to the product overview.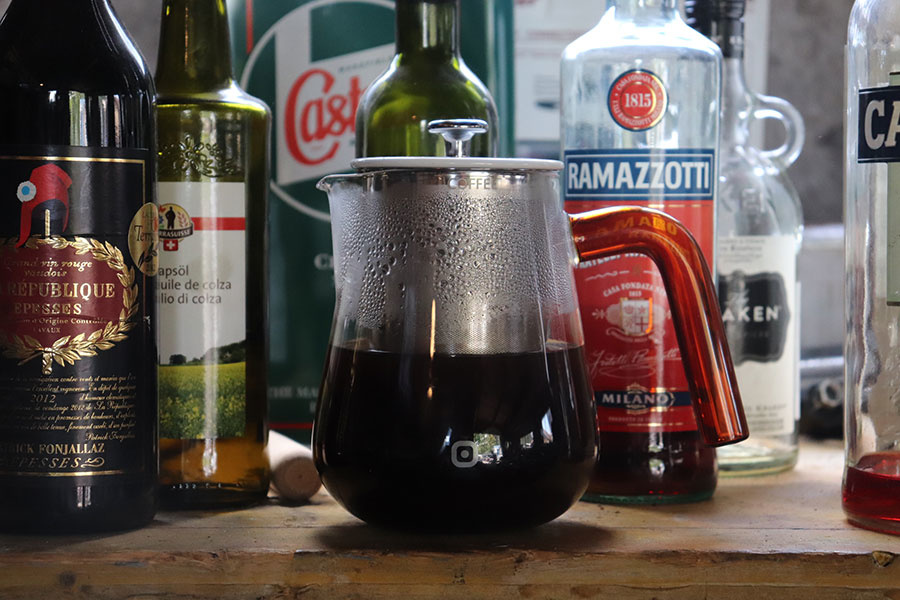 Motorbikeshop Lucerne...there is not only coffee in this world....