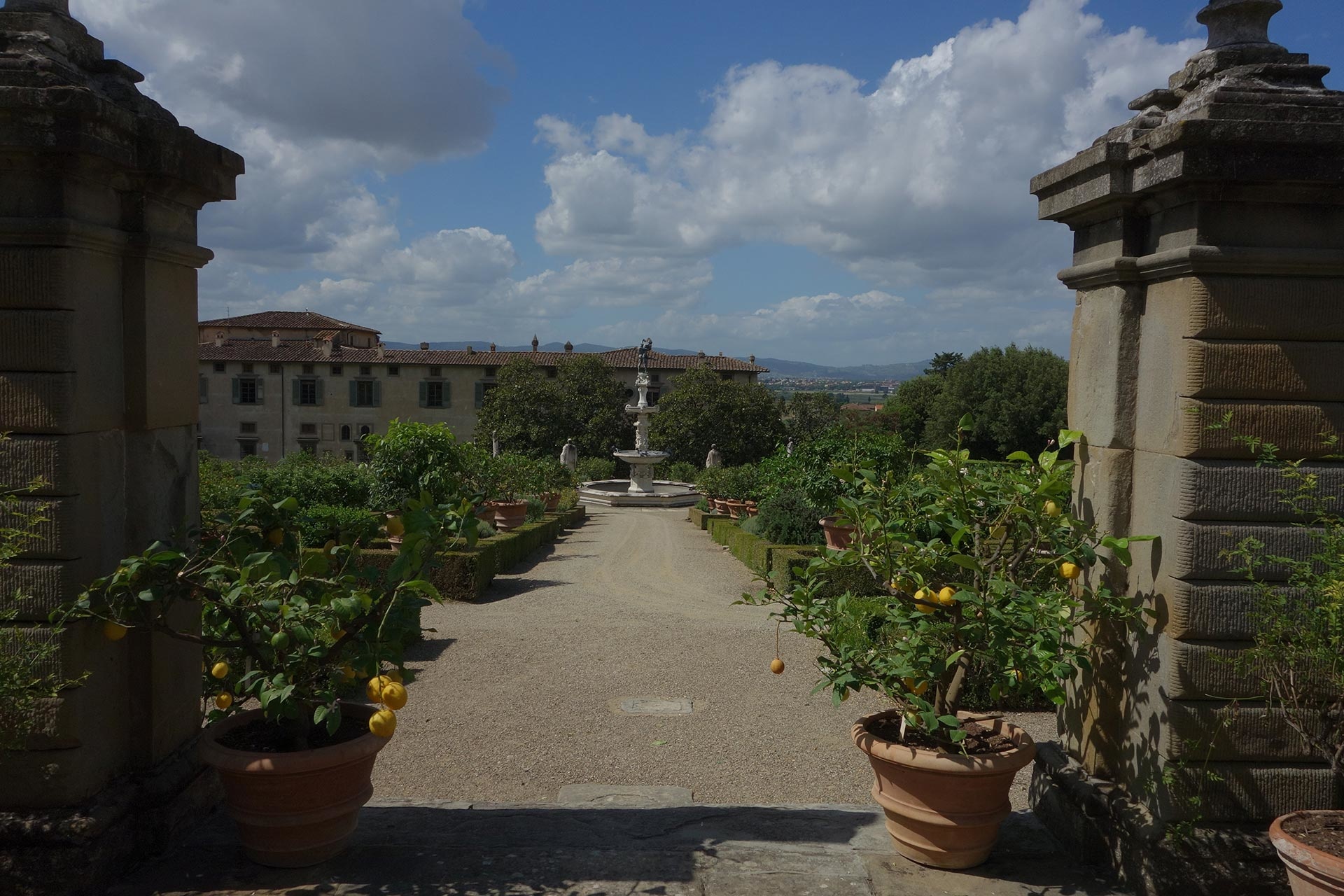 Will you join us on a trip to Tuscany?
Welcome to Villa Medicea di Castello near Florence. You are standing there under this deep blue sky, it is April. All you can see is orange and yellow, the sight of all kinds of citrus trees and shrubs makes you hold your breath.
Your senses are suddenly fully awake. An olfactory wave of citrus scent hits you, you feel deeply touched by the beauty of this moment and the abundance. The scent penetrates deep into your limbic system, an experience that is indelibly anchored in your brain. The memory of it will never let you go.
Our Limonaia fragrance is iconic, blending a variety of citrus scents into a classic, fresh room scent. 
The fragrance pyramid, which illustrates the structure of a fragrance, helps you to imagine this fresh, lemony scent. The top note is the first thing you notice, the heart note shapes the character and the base note rounds off the fragrance and gives it depth. This is all pure theory, let your nose and senses decide if you like Limonaia.
Top notes: citrus, orange, lime, floral
Heart notes: rose, jasmine, ylang ylang
Base notes: Vanilla
Discover Limonaia with these products: