What we do? Our purpose  
Carl Henkel is our new concept store. Digital, but personal. Our passion for good, timeless design that is long-lasting and accompanies people for a lifetime is the basis for our collections. Our ambition is creating and offering individual, high-quality and tasteful products in the home and living sector. In doing so, we attach great importance to ensuring that the products are sustainable and that they reach our customers without detours and at a fair price. Responsibility and mindfulness are guiding principles for our decisions. Appreciation for all those involved in the creation of the products plays a major role. Long-term partnerships with our manufacturers and customers are very important to us. Transparency and personal contact with everyone who is interested in our work as well as empathetic customer service is an essential issue. 
Who we are? Our story 
"After a long career at Bodum AG, the company behind the famous French Press, and two other management positions in big companies, I decided to make my dream come true and start my own business. In 2010, together with my wife Kirsten, I founded Carl Henkel GmbH in Lucerne, Switzerland, where we have lived for more than 20 years with our two sons, who are now grown up. We worked for various design and furniture companies as an agency and finally set out to create our own brands and products together with the designers and long-time companions Carsten Jörgensen, George Sowden, Peter Wirz and Masato Yamamoto. "Passion makes the difference", this applies to product development from design to its final presentation in our webshop and  the sales service. The brand and company name Carl Henkel® refers to my great-grandfather, who founded a company with this name in Germany as early as 1903 and which is still run within the family as a retail business." Jürgen Henkel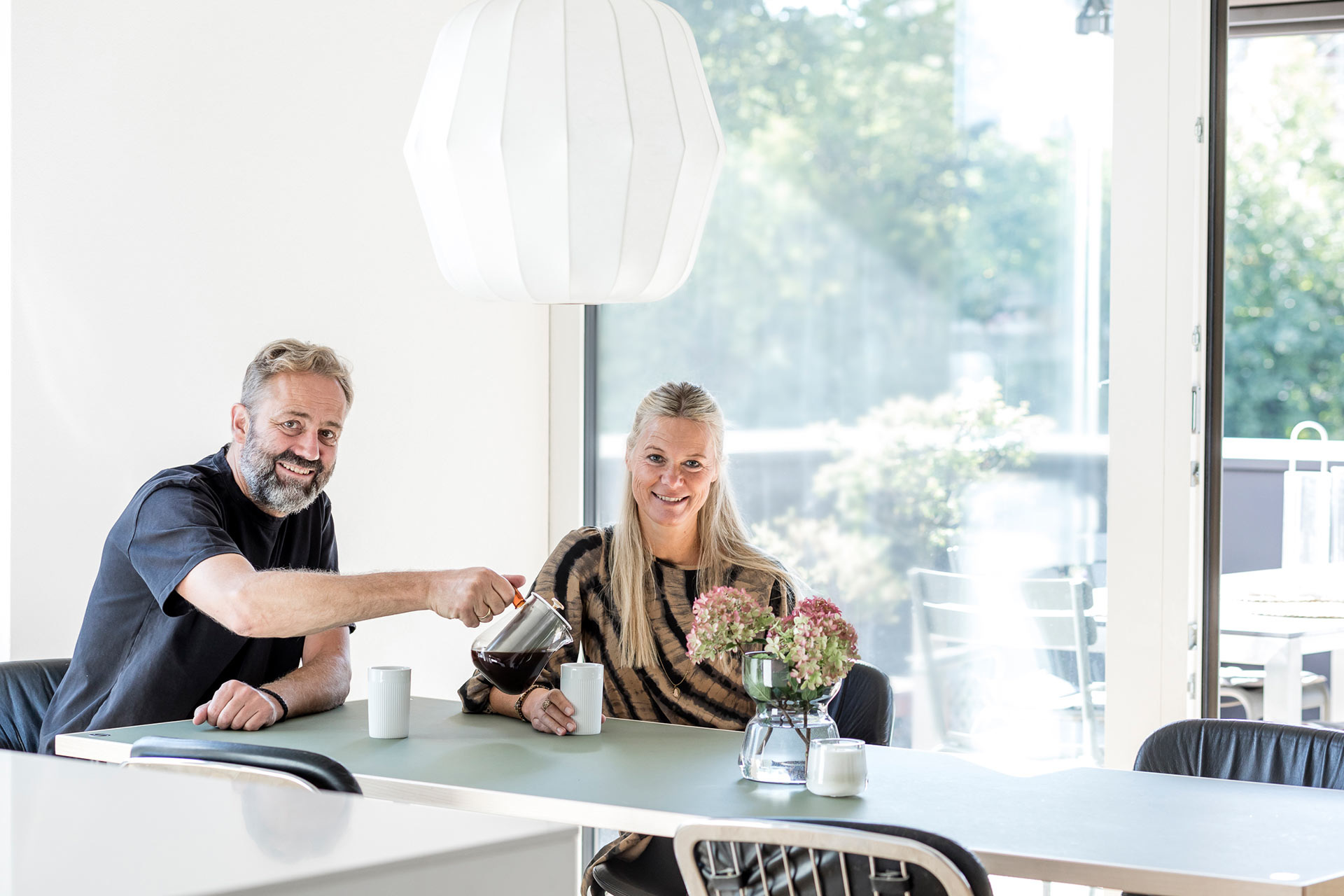 How we work? Our brands 
The product worlds and brands Carl Henkel Brewers and madetostay were born out of collaboration within a circle of friends. In co-creation with the designers Carsten Jörgensen, Peter Wirz and Masato Yamamoto, product ideas and meaningful designs emerged from observations in everyday life and needs derived from them. The challenging realization of these designs in collaboration with the producers is always a team performance.   
Carl Henkel Brewers 
We don't want to make a science out of coffee preparation. For us, it is first and foremost about taste. "The best coffee is the one that tastes best to you!" is our core statement. From our point of view, the daily ritual of making coffee should be uncomplicated, not take too long, be a pleasure to serve and look good at the same time. It is our vision to inspire more and more coffee lovers to prepare their coffee in an environmentally friendly way.  
madetostay 
Creating something new just for the sake of novelty does not correspond to madetostay's values.  Simplicity, quality, naturalness and honesty are the basis for the development of objects for the home and for public spaces. The unique, creative, aesthetic and functional idea that makes an object worthy of realization must be durable, as the name says "madetostay". The vision is to realize functional, artistically and passionately executed designs that over time become a familiar companion in our daily lives and are far more than just a short-term liaison.