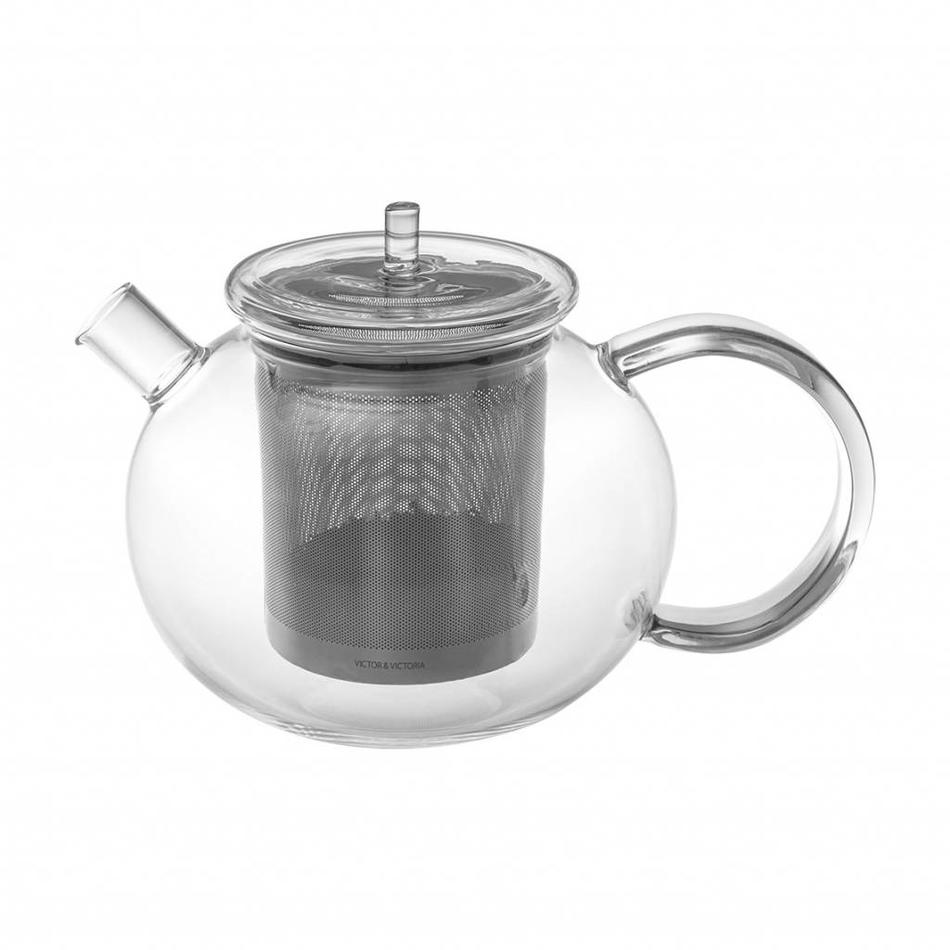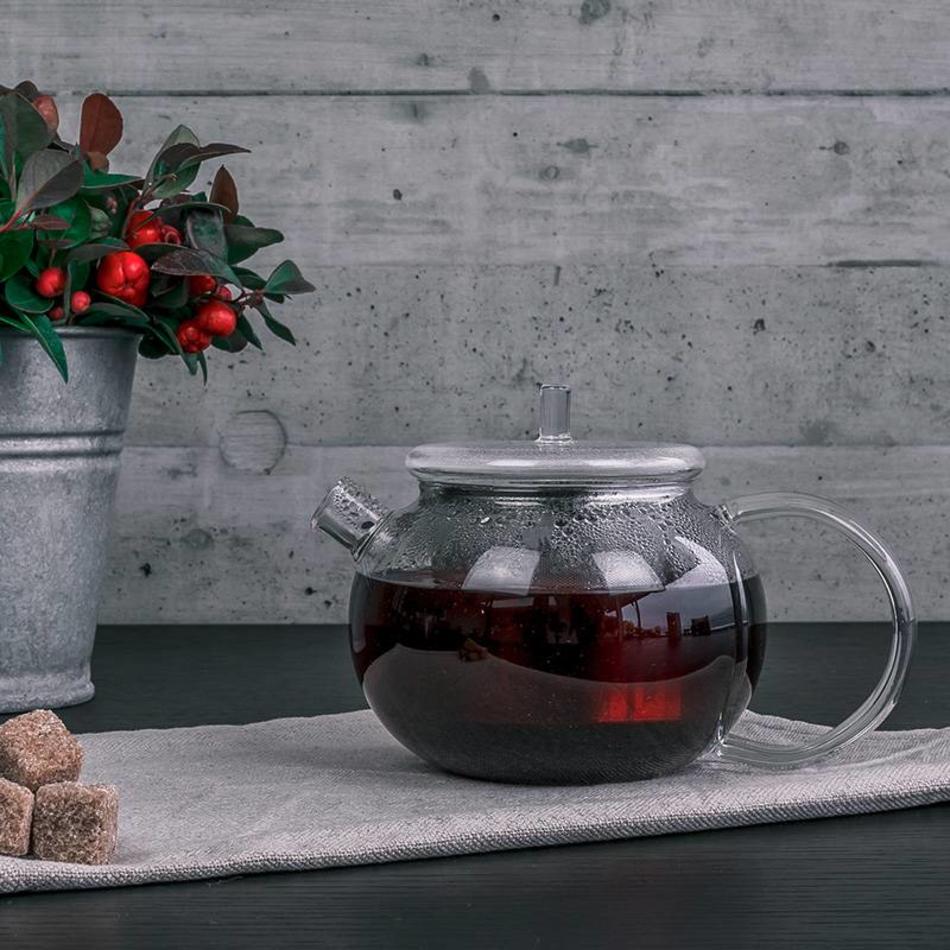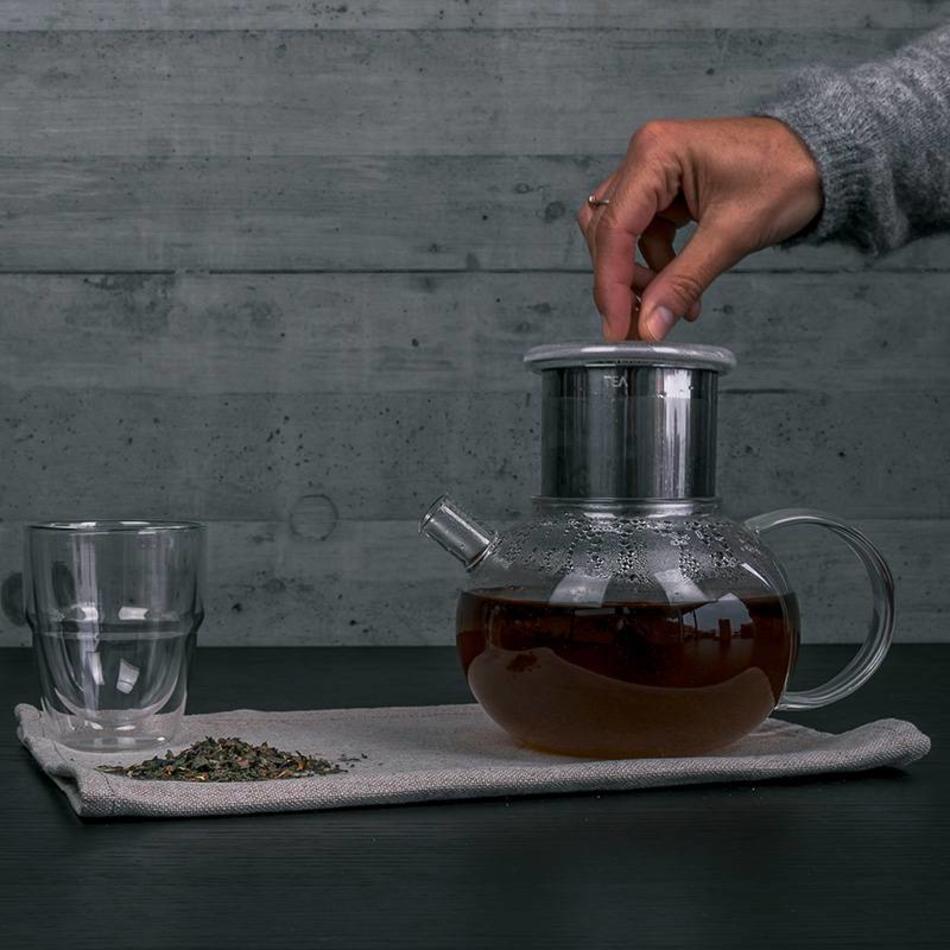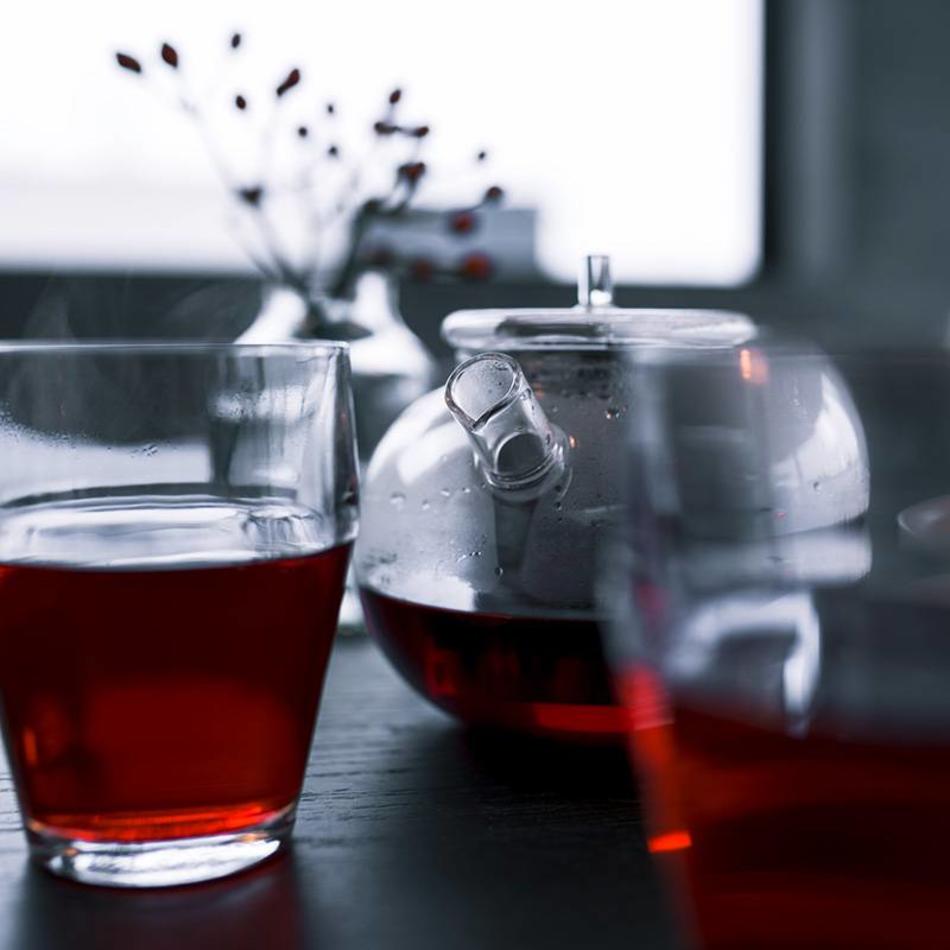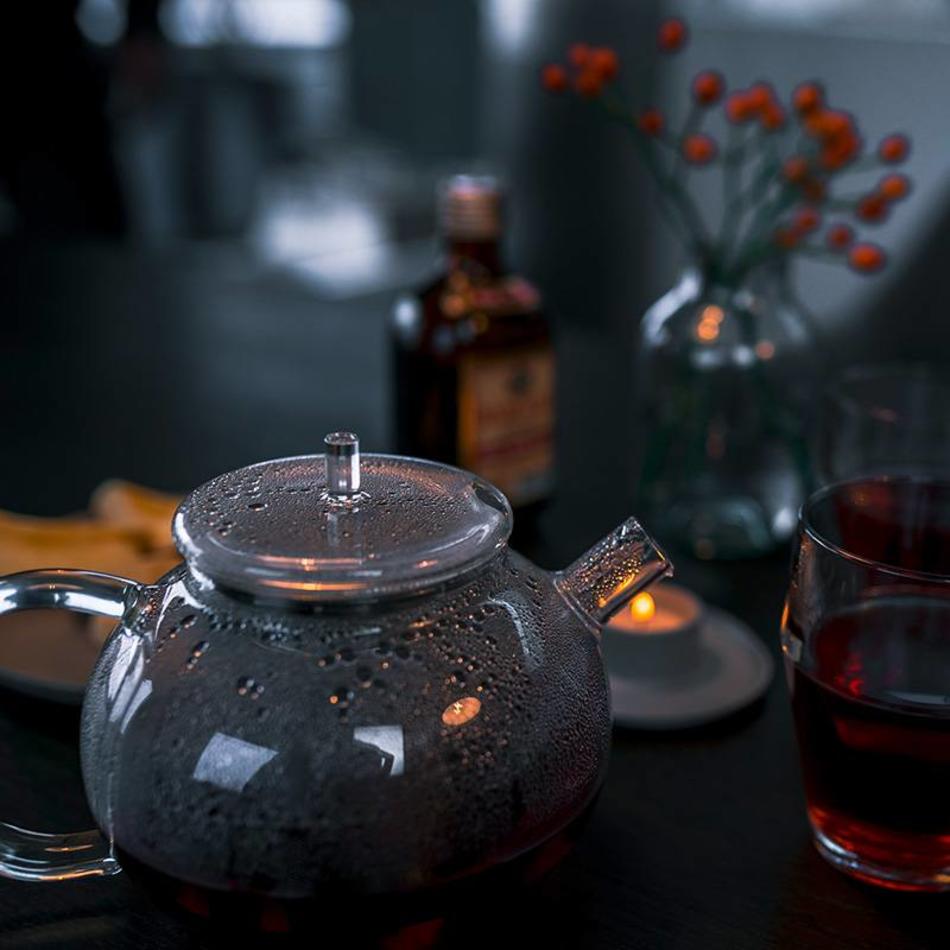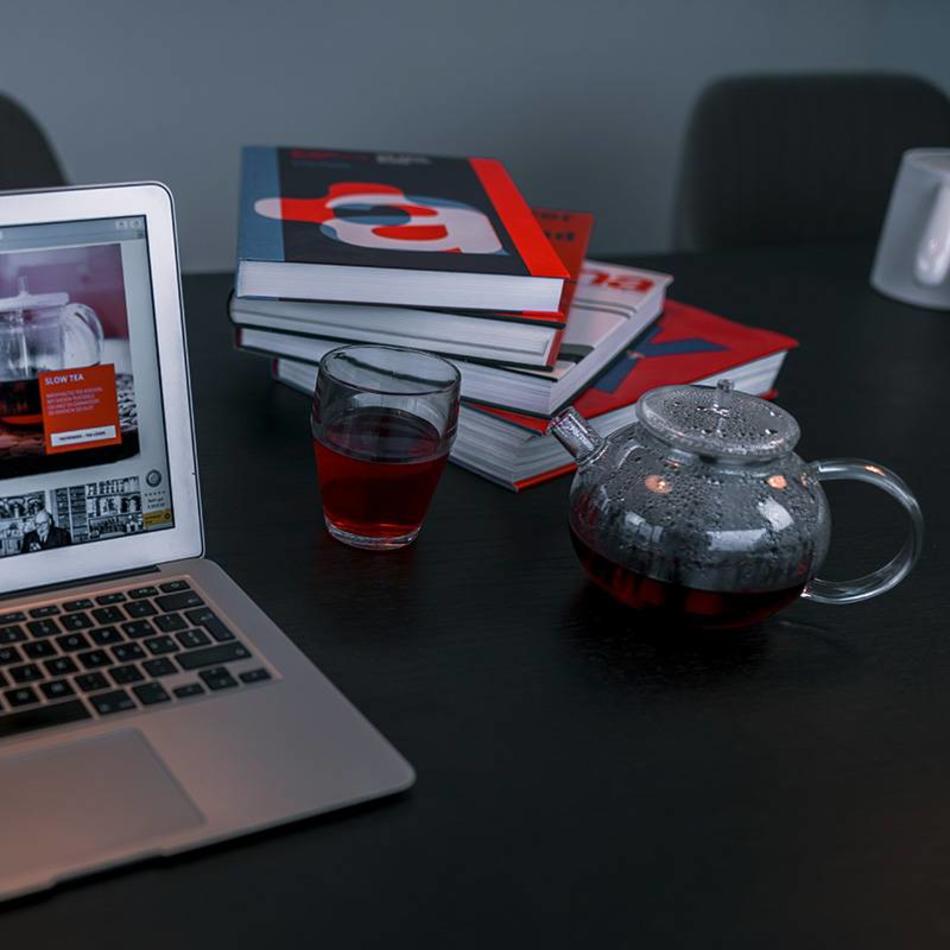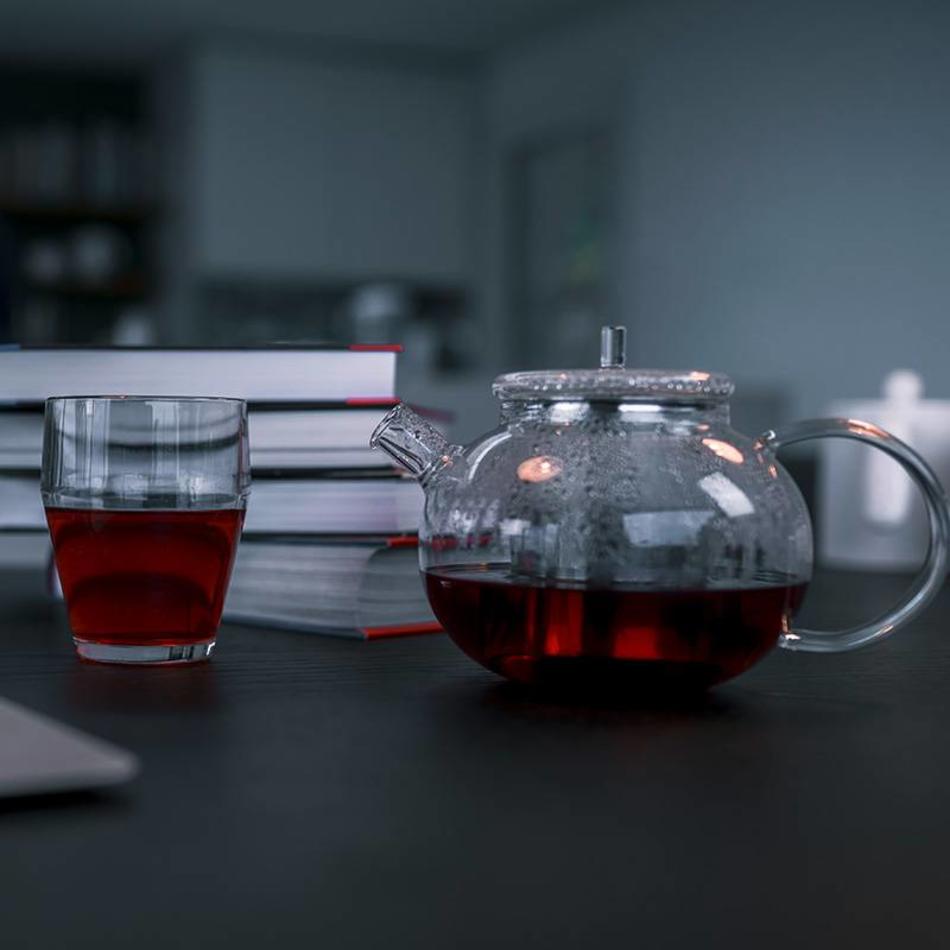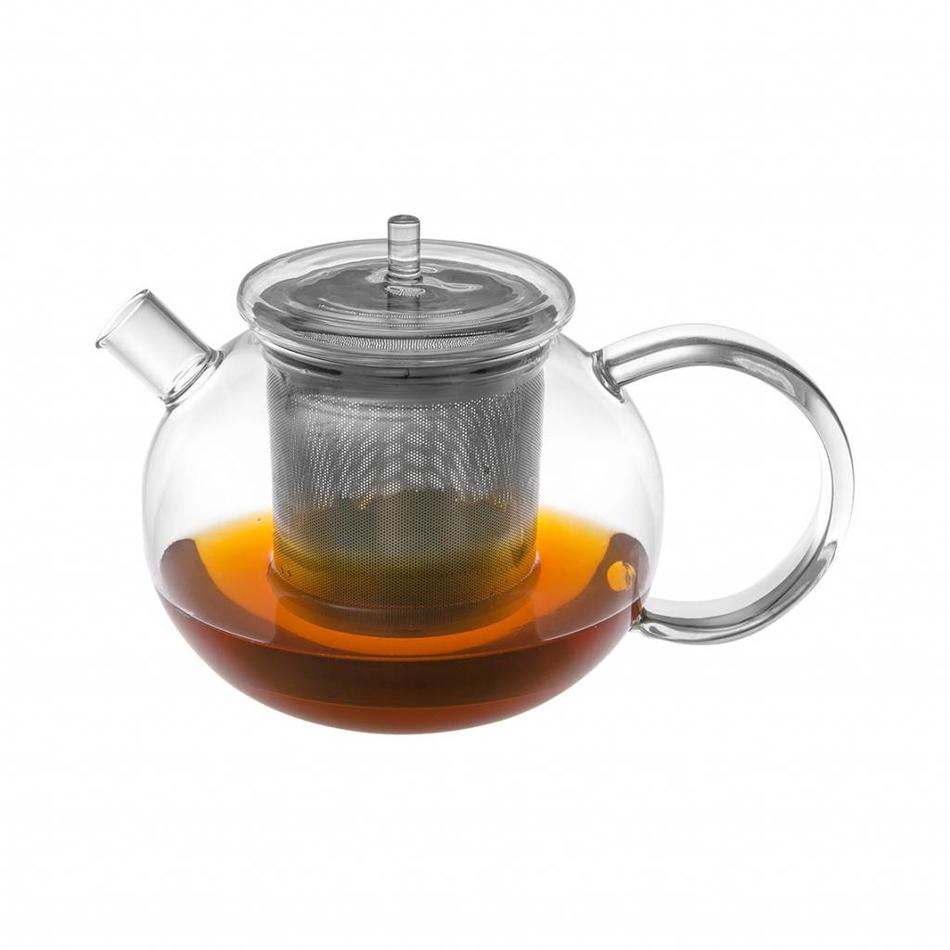 GOGO TEA glass teapot with permanent filter




€29,15*

€39,90
DETAILS
GoGo - For a pleasurable tea experience every day. Practical and beautiful. Watch the colours of the tea unfurl before you.
GOGO - The practical glass teapot for everyday use. GOGO is a teapot made of heat-resistant borosilicate glass with a large stainless steel filter that can be removed. The lid is attached to the tea filter by means of a silicone ring so that the tea filter stays in the glass pot and does not fall down. You can brew all kinds of loose teas. It is ideal for herbal tea as well as for all other types and varieties of tea such as green tea, black tea, fruit tea, rooibos tea, etc. It is also perfect for the office or for serving at a restaurant, café, etc. The pot can be used with or without the filter.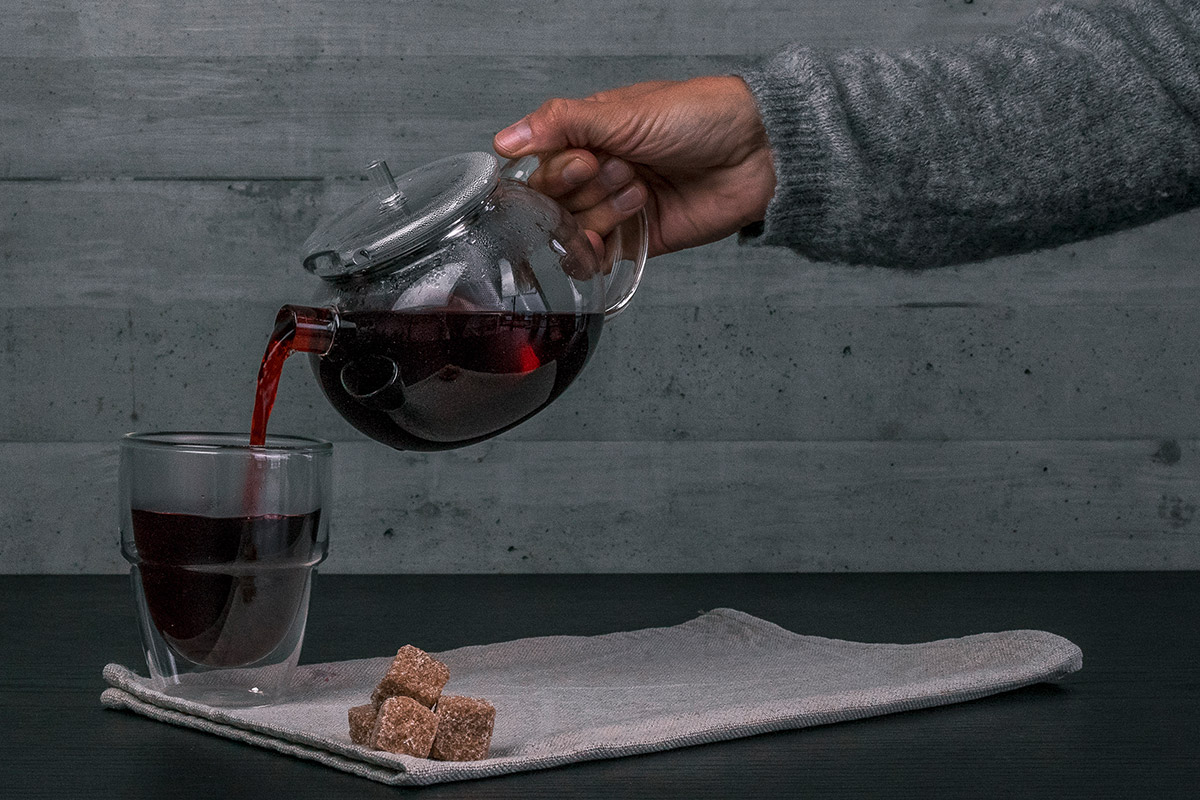 You can easily remove the filter after the brewing time through the silicone ring on the lid. With many types of tea (herbal tea, fruit tea, medicinal herbal infusion, children's tea) or in some cultures such as in England, China and Russia, the tea remains in the pot. All you do is pour fresh, hot water every now and then. The lid is very practical as the glass lid does not fall down.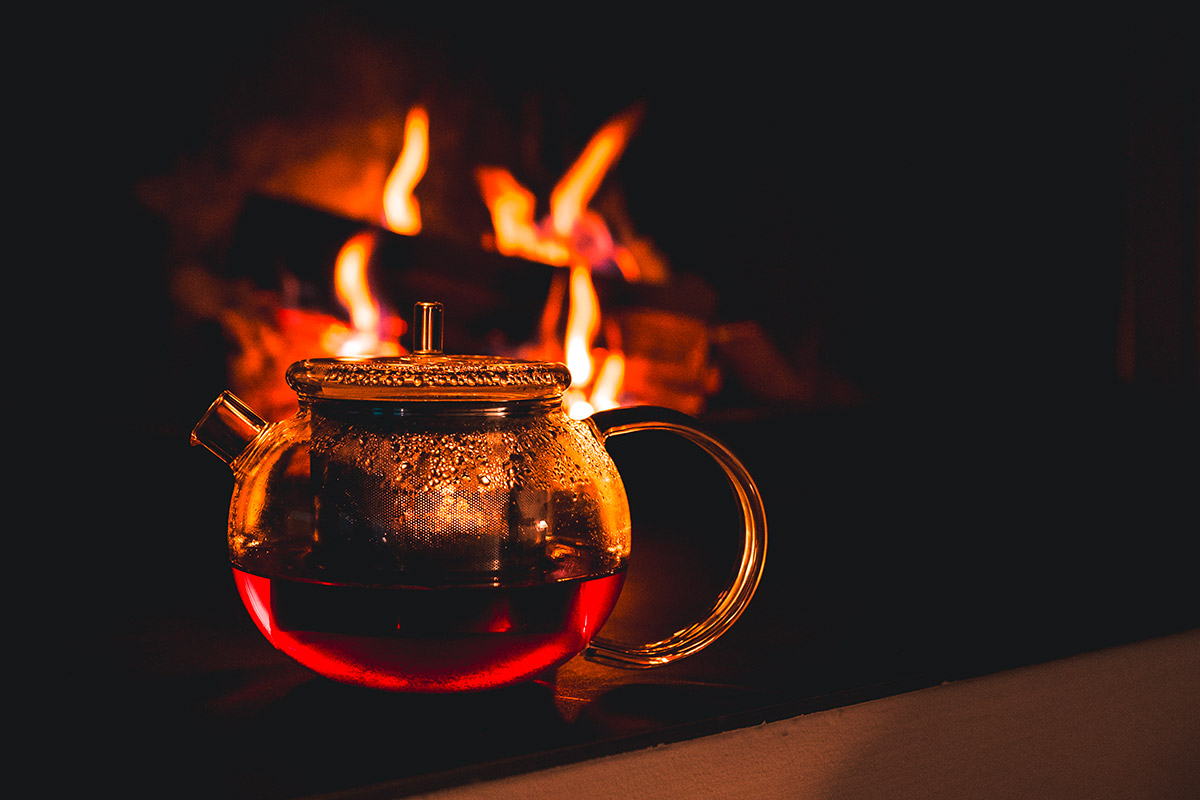 The GOGO teapot made of borosilicate glass can also be used on a tea warmer. You can use the teapot for making tea in winter as well as iced tea in summer or your daily cup of morning tea. The special glass and stainless steel filter can easily be washed by hand or in the dishwasher. Both materials are tasteless and odourless. This ensures that your Darjeeling or green tea turns out excellent and does not take on the aroma of the medicinal herbs if you want to use the pot for different types of tea. This is certainly also a good reason to use it in the office or a restaurant. Slow tea for every situation. Durable and inexpensive. Even if a teabag finds its way in your GoGo teapot from time to time, it won't harm you...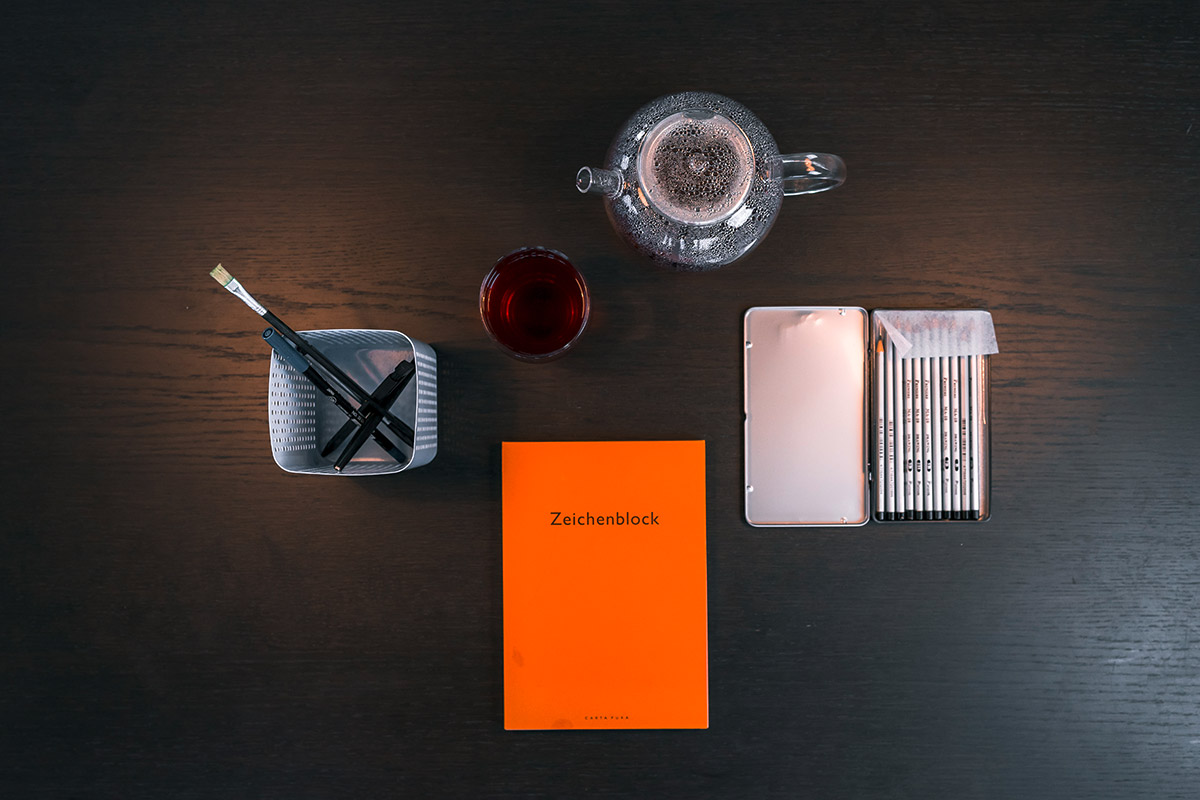 We use the GOGO teapot in the office every day and enjoy the different tea colours of the different tea types. There is plenty of variety and we can choose which tea to make depending on our mood.
Material: The pot and lid are handmade of high-quality borosilicate glass, the filter is made of stainless steel
Dimensions and capacity:
GOGO TEA 0.5 litres: Ø 12 cm, height with lid 12 cm, capacity 0.5 litres, total weight 300g
GOGO TEA 1 litre:Ø 14 cm, height with lid 14 cm, capacity 1 litre, total weight 420g
Design: Victor & Victoria Design Team
Instructions for care: All parts are dishwasher safe.
Scope of delivery: Teapot with stainless steel filter and glass lid. The accessories in the pictures are not included in the scope of delivery.