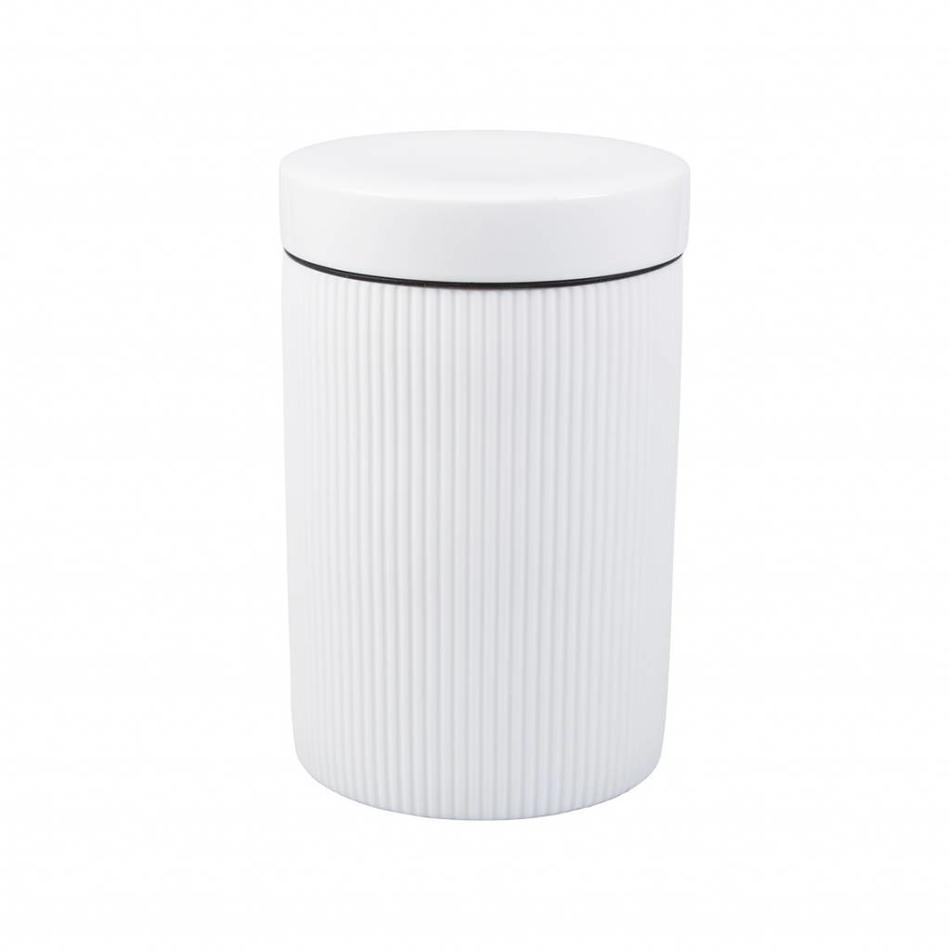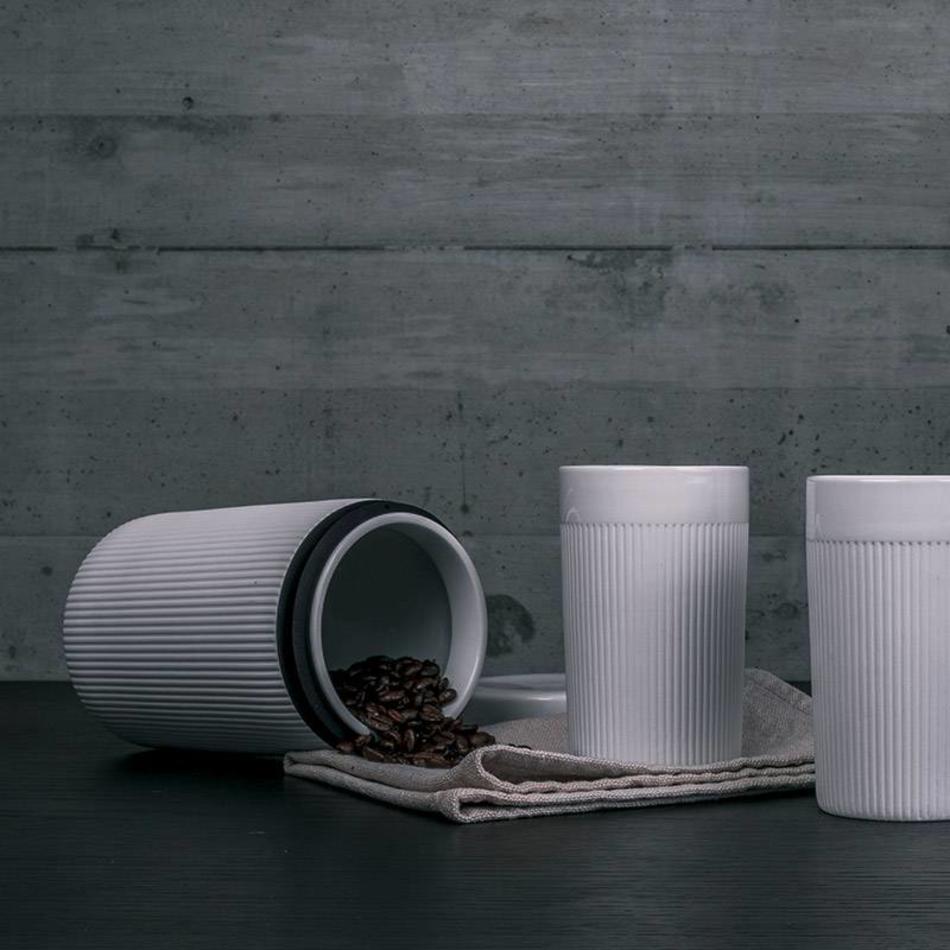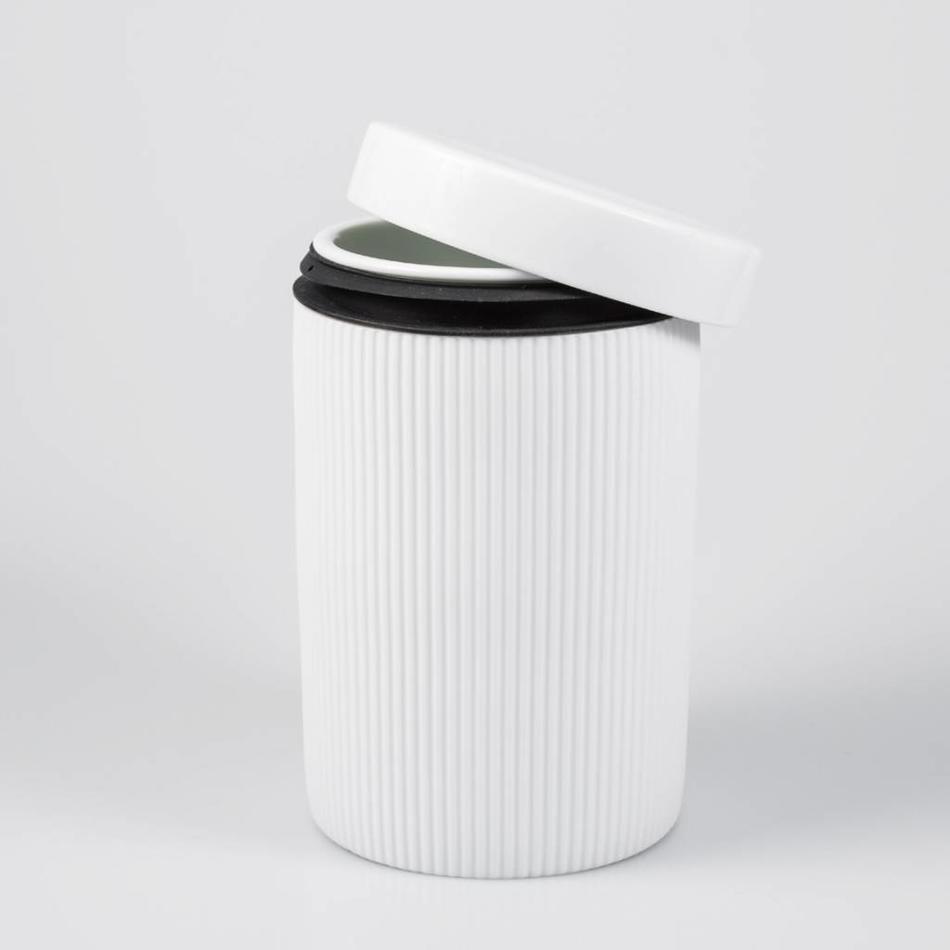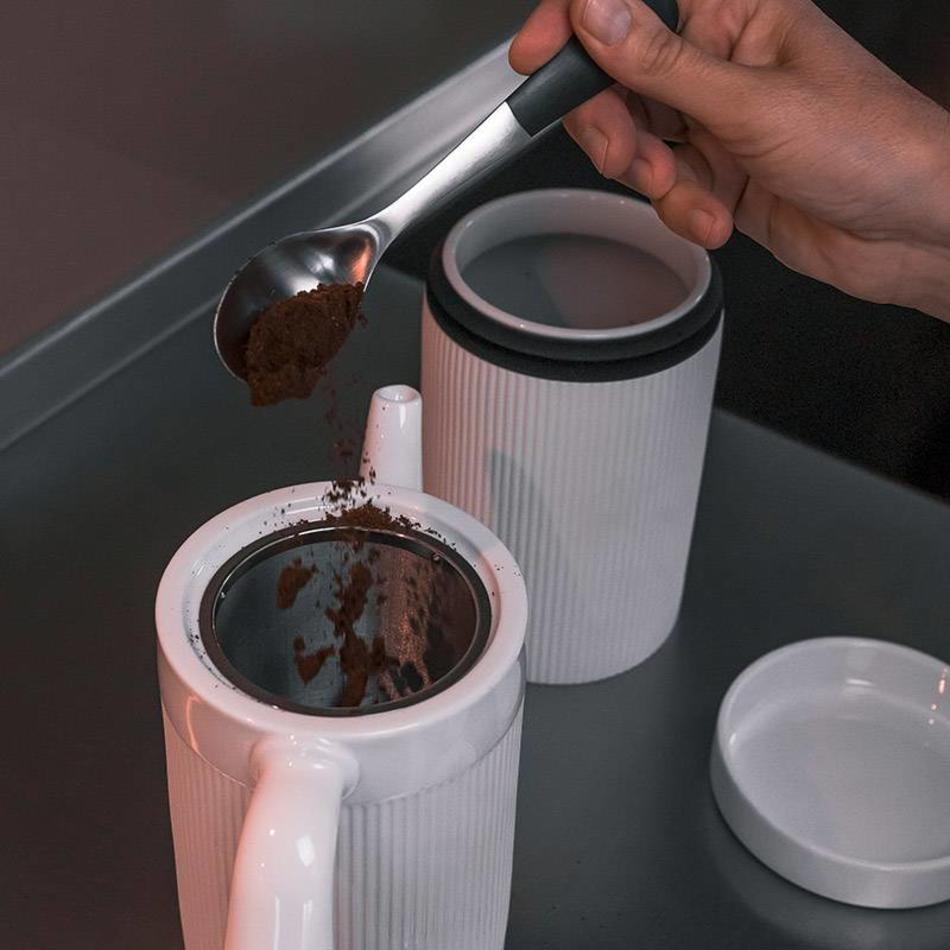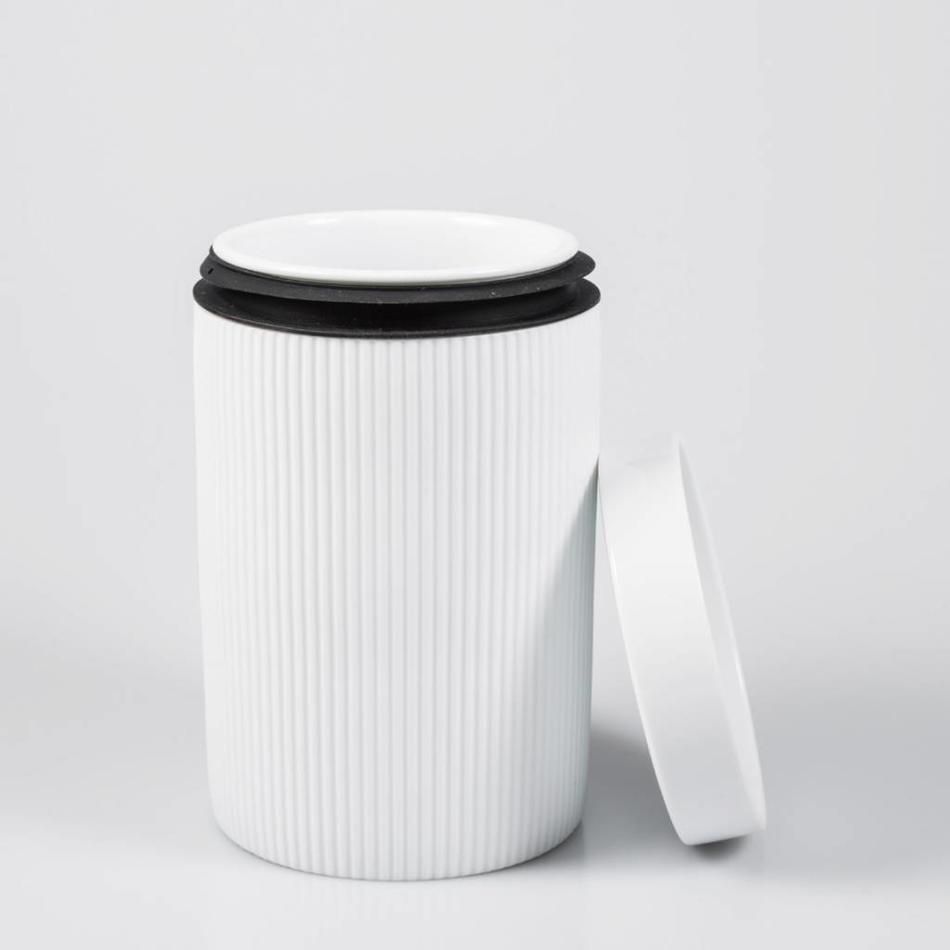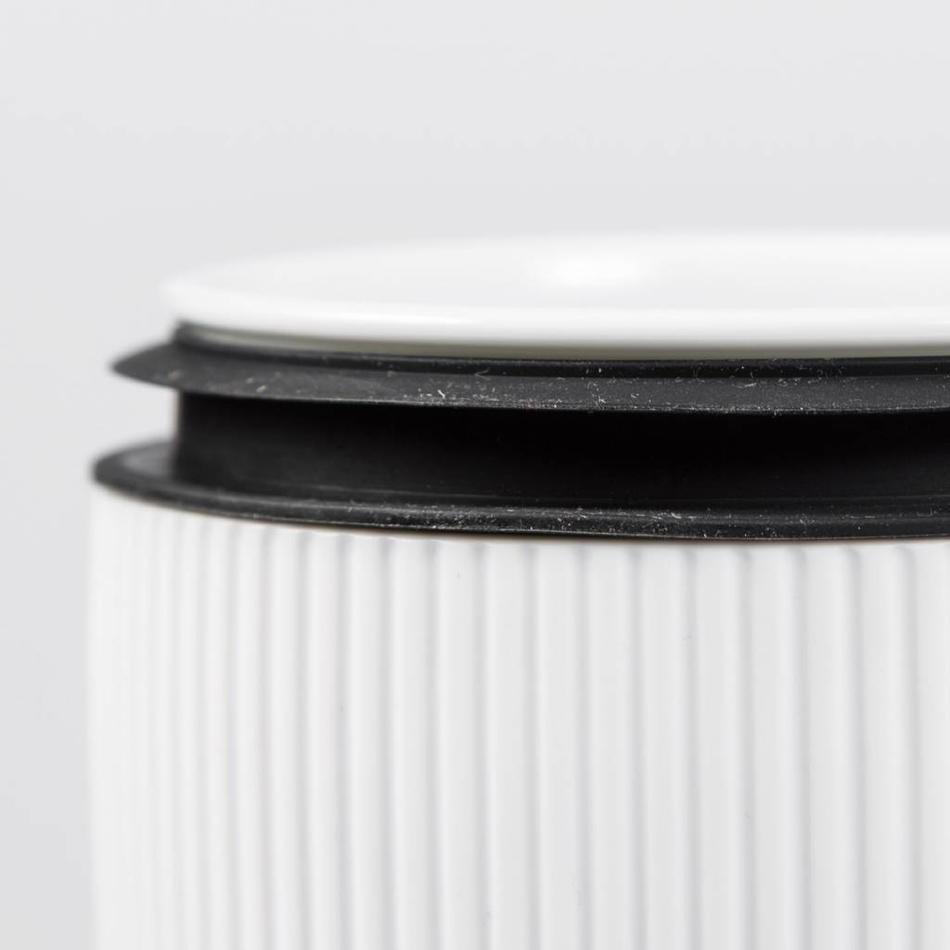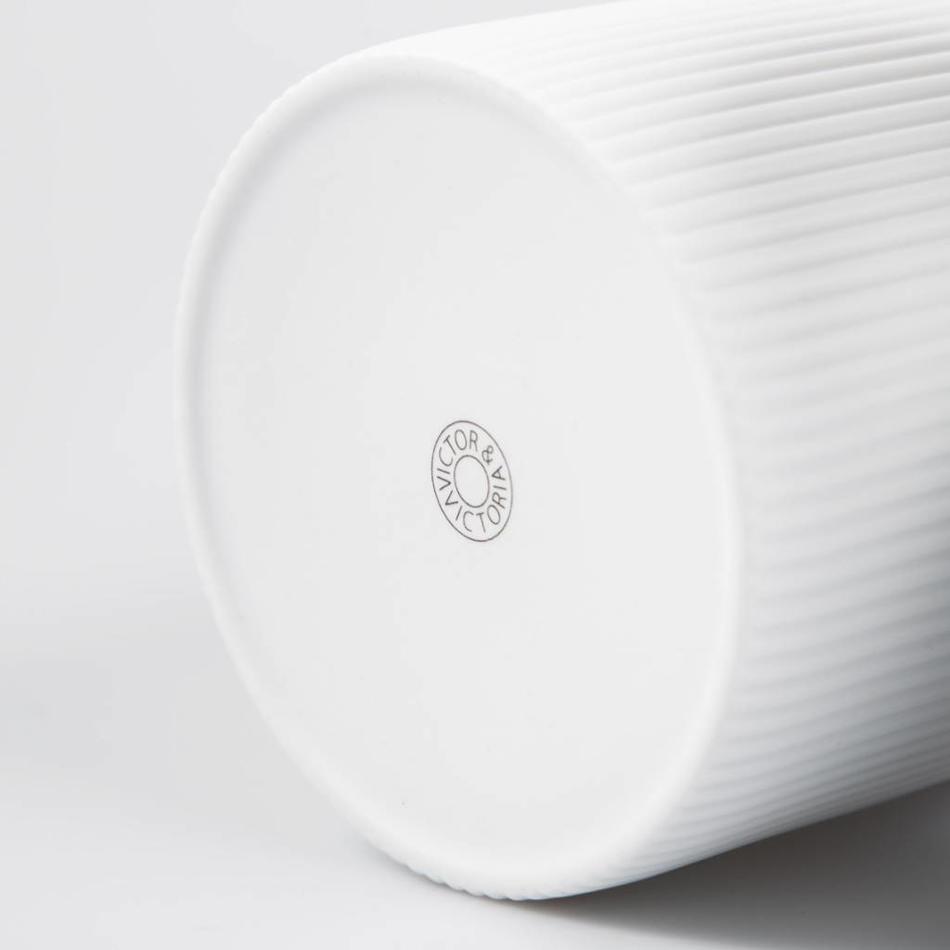 IONIC Storage Jar




€24,27*
DETAILS
Ideal storage solution for your coffee and tea
Tea, coffee, spices and many other things should be stored in a dry place away from the light. The IONIC storage jars are made of fine but hard porcelain, just like the lid. But even then, they are not too heavy for daily use. The silicone seal is of the highest quality and works very well. They open and close better than most luxury cars :-). But these storage jars aren't only decorative and practical for the kitchen, but you can also keep them in the bathroom or office, where there are things that you want to store without the contents being visible from the outside.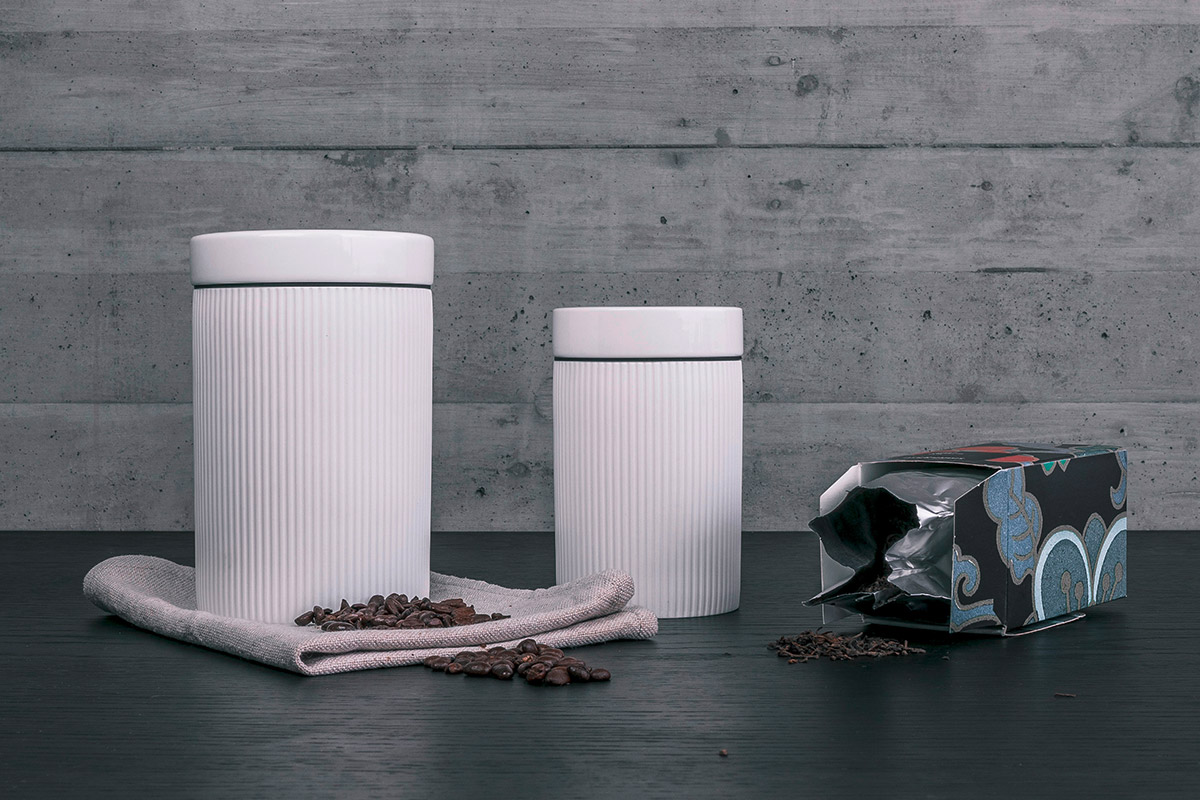 The IONIC Storage Jar is made of porcelain: no plastic taste in your tea
The white porcelain with its unglazed striped design goes in all kitchens, bathrooms, offices and rooms. The lid, and the upper and lower rims are glazed. You can wash it in the dishwasher. The porcelain is odourless and tasteless, and, as we know, easy to clean. The quality of the silicone used for the seal is excellent and can be cleaned in the dishwasher or by hand. The silicone quality is also odourless and tasteless.
The IONIC storage jars are very tough and can withstand a lot. Of course, they also break when dropped, but they are perfect for everyday use. For some of us, they're only impressive because they are aesthetically pleasing, but they were actually created for both their function and design. You can also use the entire IONIC range in restaurants or in the office.
Two crucial things must be kept in mind when buying a good storage jar. The lid must be tight and the jar should not allow light to reach the contents, as coffee, tea, spices and other foods lose their aroma and colours when exposed to light. The IONIC storage jars ensure that their contents are protected from exposure to light. The high-quality silicone seal guarantees permanent sealing to prevent loss of aroma.
The beauty and elegance of the IONIC range of pots is mainly in the shape of the spout, lid and handle. In the case of storage jars and double-walled cups, the attraction lies in the unglazed long vertical lines. The glazed lid and upper rim work very well with the unglazed, open and rough porcelain of the body. This design element runs through the entire IONIC range.
No matter what you store in the IONIC storage jars and where they are used, you will appreciate their timeless beauty for many years to come.
All parts can be cleaned in the dish washer.
The white porcelain IONIC Storage Jar is available in 2 sizes:
0.5 litre capacity, height 142 mm, Ø 90 mm, weight 500g
1.0 litre capacity, height 172 mm, Ø 109 mm, weight 850g
Design: Victor & Victoria Design Team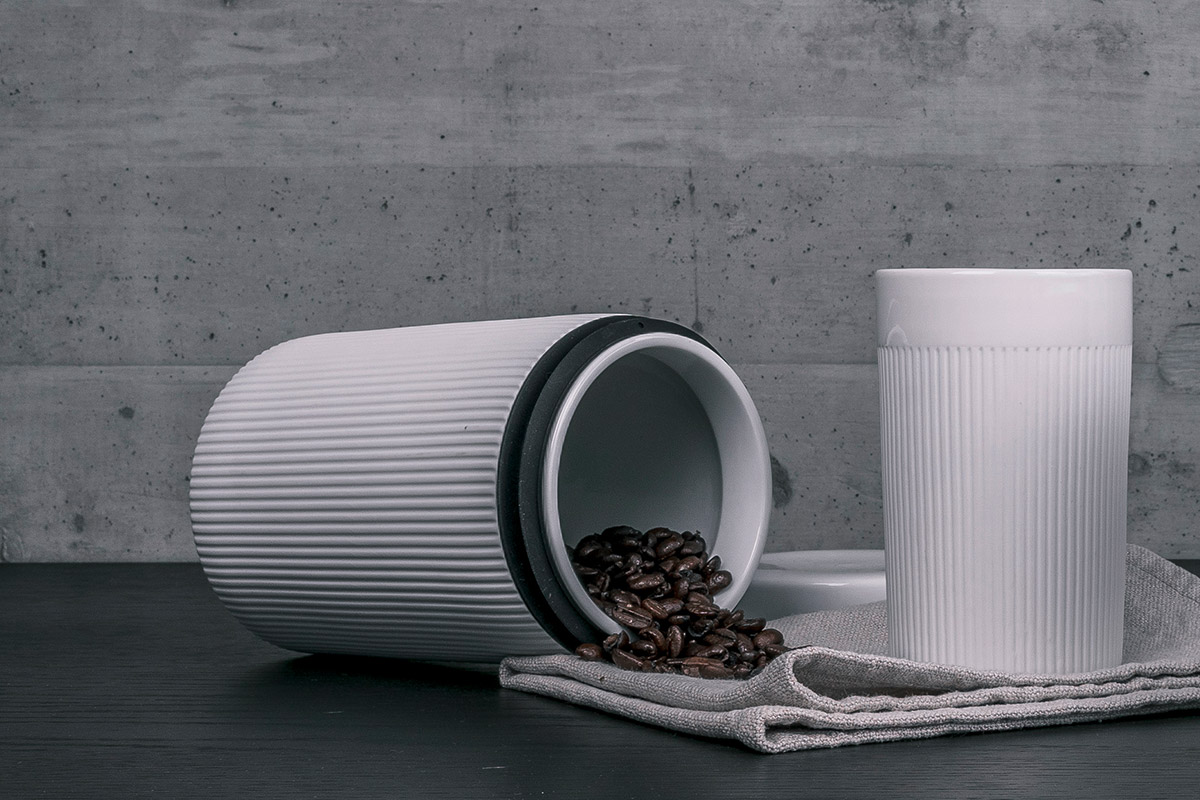 Jede Vorratsdose kommt in einer einzelnen Geschenkverpackung.
Lieferung OHNE Deko - Ihr bekommt nur die IONIC Jar.